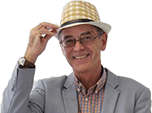 Honda Brio (2011–)
Last updated 24 August 2016
New small 5-door Honda eco car on lines of Citroen C1, Suzuki Alto, with 90PS 1.2 litre 4-cylinder i-VTEC engine.
Ayuthaya factory severely flooded October/November 2011 and forced suspension of production.
Updated 4 November 2013
Honda introduced a black-grey interior colour theme on its Brio and Amaze (Brio saloon) models in the Thal market. This latest darker interior theme has succeeded the regular dual-tone beige interiors,...
Introduction
The Brio is a small 5-door eco car from Honda, along the same lines as the Citroen C1 and Suzuki Alto. The Amaze is a 4-door saloon version. Built in India and Thailand for the RHD domestic markets there. No plans to import to Europe
Buy a Honda from £5,271