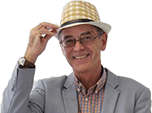 Honda Accord (1993–1998)
Last updated 24 August 2016
Smooth, refined drive, with decent handling. Excellent four-speed auto. Generally very reliable if serviced on time.
Rust on bottom edge of rear wings could prove expensive. Potential glitch with electric front windows.
Updated 12 March 1993
Accord saloons built in Swindon which also formed the basis of the Rover 600. 15' 4" long by 5' 8" wide and weighing 1,300kg to 1,400kg. Smooth Swindon built engines: 113 bhp 1.8 from March '96;...
Introduction