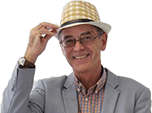 Ford Focus (2011–2014)
Last updated 11 June 2019
Refined and upmarket feel to the cabin. Comfortable and quiet on the move. More efficient petrol and diesel engines. Better ride quality. Excellent £750 Driver Assist Pack.
About 50 litres less bootspace than previous model. Engines all belt cam. Plagued with clutch problems and 1.0 EcoBoost degas pipe failures. Too many issues to hang on to 4 stars.
Updated 11 June 2019
Report of previously very reliable 2011 Ford Focus 1.6 Powershift suddenly accelerating, crossing the road and crashing into a wall opposite. 130 dated problems reported. This makes the 2011 to...
Introduction
In the beginning was the Ford, and the Ford was a Focus. The rather unassuming hatchback has become the default choice for many and a car against which everything else is measured. Look up 'affordable family hatchback' in that imaginary dictionary everyone goes on about and you'll see a picture of a Focus. Probably a silver one.
In a way it's become the modern day 'peoples car'. A reliable, practical and affordable vehicle that's liked by everyone from families to pensioners to those who want something enjoyable to drive. In essence it is the perfect all-rounder that's even branched out to performance models with the ST and RS. So when a new Focus comes along, it's - not unsurprisingly - a big deal. No pressure then.
You'll doubtless read plenty of road tests of this generation Focus and many of them will go on about the original Focus (which replaced the unbelievably drab Escort in 1998) and how it 'set the benchmark' for hatchbacks and 'revolutionised' the way people thought about family cars.
They may be cliches but they're accurate. At the time the competition was - and lets be kind here - dire at best with alternatives like the Nissan Almera and Vauxhall Astra. Hardly stuff to get you excited. So when the Focus came along it blew everything else out of the water.
The general consensus of the third generation Focus is that it doesn't 'change the game' in the same way the original did. But then it was never going to. A lot has changed since the first Focus was launched, not least with the quality and comfort of small cars. The competition is now better than ever, driven by the high demands of customers, especially us in the UK. Instead Ford has taken the strengths that made the Focus a success and built on them.
So while this Focus may not as exciting to drive as the original, it still excels in nearly every other department. It's quiet and comfortable on the move, easy to drive, has a high quality interior and some mightily impressive (and efficient) engines. There's very little to criticise (aside from a cut in boot space) and much to praise. Okay, so it may not rock your world, but the Focus does everything you want it to and does it well.
We also covered this car as a live launch. Click here for a replay of what happened.

Ford Focus 2011 Road Test and Video
Ford Focus 2012 1.0 Ecoboost 125 Road Test
Owners' reviews
Terrible reliability but brilliant drive.
roomy and economic reliable
A very good family hatch back
Fabulous Car! - Clutch + Tyres Issues however.
List Price from
£18,300
Buy new from

£13,994

Contract hire from

£179.35

per month