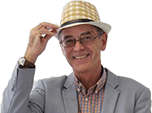 FIAT 500C (2009–)
What's good
All 500C models have the improved suspension as used on the Ford Ka and Abarth 500, which transforms the 500 handling.
What to watch out for
All owners of 500 Multijet diesels need to watch out for the dashboard 'oil exhausted' warning light (see pages 94/95 of the drivers manual). This warns that the oil has become degraded from excessive fuel oil and needs to be changed. If the car does a lot of short runs from cold, extra fuel pumped into the engine to create the heat to regenerate the diesel particulate filter may not be combusting and instead finds its way into the sump. If the sump level rises significantly as a result, the engine will start running on its sump oil and, if it cannot be stalled against the brakes, it will over-rev and blow up. As soon as 500 diesel owners notice the oil 'oil exhausted' warning they need to visit their dealer have an oil change (because the sump oil is contaminated with diesel) and have the DPF regenerated.
30-12-2-12: Repeated failure of clutch hydraulics of 500C TwinAir from new to 4500 miles.
13-8-2013: Report of manual gearbox failure on 66k mile 2009 500C. Quoted £3500 to replace.
12-9-2013: PAS failure on 20 month old 500C.
20-6-2014: If you need a new windscreen for a 500C, be careful to specify that it is a 500C that has the radio aerial incorporated into the windscreen, and not a 500 that doesn't and has a separate antenna.
6-5-2015: Sunroof mechanism jammed on 4 year old 500C. Fiat dealer quoted £2,500 to repair it. Recommended to Bristol Sunroofs.
3-10-2015: Failure reported of boot lid wiring loom on 2010 FIAT 500C. Not the same corrugated rubber tube as on a 500 hatchback.
28-6-2016: TwinAir engine extremely oil sensitive. Wrong oil can destroy MultiAir system replacement of which costs £1,200.
17-10-2017: Strange complaint of airbag of 2012 FIAT 500C partially inflating on passenger side to the extent that the dash covering was raised, but the airbag did not break through.
6-12-2017: Broken rear window of Abarth 500C resulted in insurance bill of £2,000 for entire new roof, plus fitting, plus VAT.
(18-3-2018: Report of timing chain failing on a 64 reg FIAT Panda Cross TwinAir at 22,804 miles. Some doubt about service regime. The reason turned out to be that it had run out of oil. VITAL to regularly check the oil level of a FIAT TwinAir engine. Important to idle the engine to ensure oil flow through the turbo before switching off after running on the motorway, after a long ascent, or after running at high revs.)
17-8-2018: Report of alternator repeatedly failing on recently purchased used FIAT 500C 1.4 100HP.
20-8-2019: Report of actuator trouble with recently purchased FIAT 500C 1.2 at 20,000 miles. Keeps flashing check transmission warning light and message and fails to change up the gears repeatedly without resorting to manual.
We need your help with our latest Satisfaction Index, so that we can help others make a smarter car buying decision. What's it like to live with your car? Love it? Loath it? We want to know. Let us know about your car - it will only take a few minutes and you could be helping thousands of others.
Help us with the Honest John Satisfaction Index now