Review: Audi A4 Avant (2008 – 2015)
Looking for a Audi A4 Avant (2008 - 2015)?
Register your interest for later or request to be contacted by a dealer to talk through your options now.
Rating:
Solid build quality throughout. Huge range of engines and specifications. Available with quattro four-wheel drive. Frugal diesels. Well designed and user-friendly boot.
Poor ride quality with earlier S line models. Doesn't handle as well as rear-wheel drive competition. Dashboard design a little fussy.
Audi A4 Avant (2008 – 2015): At A Glance
The Audi A4 B8 Avant is a 'lifestyle' estate, meaning it's less about outright practicality and more about being a cargo-hauler that looks a bit rakish and drives with panache. It does indeed look the part too, not quite the generic oblong block that some estate cars end up being.
That said, with Audi retaining longitudinal front-wheel drive as the standard layout for the A4 (four-wheel drive quattro is available too), the A4 Avant is inherently less engaging than its rear-wheel drive alternatives – namely the Mercedes-Benz C-Class Estate and BMW 3 Series Touring. 
That's not to say it doesn't handle well. It does, with a predictable turn-in and - if you specify quattro - a uniquely thrilling blend of grip and composure, especially in wet weather. The problem is that prior to 2010, when Audi launched the A6 and showed everyone that it was able to make a car ride comfortably, the company generally conflated 'sporty handling' with firm suspension.
As such, an early A4 Avant S line on big wheels is a pretty juddering estate car and no friend to potholes, although after the model's 2012 facelift things became altogether smoother for an A4 Avant driver.
One thing that has never been lacking with this A4 Avant, though, is choice. Every base is covered, from the frugal 120PS four-cylinder 2.0-litre TDI diesel version, through the fine 3.0-litre V6 diesels, a couple of smooth TFSI turbo petrols, a rapid supercharged six-cylinder S4 model. And finally the brain scrambling RS4, with its 450PS 4.2-litre V8.
Over its seven-year lifespan Audi constantly tried to keep the car fresh with trim, engine and specification updates, though there have been some mainstays throughout. Base model SE cars feature continuously, as do sporty S line versions, while post-2012 Black Edition models are catnip to a certain demographic, coming with huge-looking 19-inch alloy wheels and gloss black trim inside and out.
The innate feeling of quality is something that all A4 models come with. Aside from some of the trim surrounding the instrument binnacle, which is a little flimsy, the A4 Avant feels as solid as can be – rarely will you encounter one with any squeaks or rattles, which is a huge part of the A4 Avant's enduring popularity. 
Looking for a Audi A4 Avant (2008 - 2015)?
Register your interest for later or request to be contacted by a dealer to talk through your options now.
What does a Audi A4 Avant (2008 – 2015) cost?
List Price from
£30,435
Buy new from

£23,784

Contract hire from

£226.34

per month
Buy a used Audi A4 from £25,750
Audi A4 Avant (2008 – 2015): What's It Like Inside?
Dimensions
Length
4699–4719 mm
Width
1826–2040 mm
Height
1415–1436 mm
Wheelbase
2808–2811 mm
The build quality of the A4 Avant is genuinely superlative generating, in the most part. Audi has near enough perfected the art of dashboard plastic here, giving the majority of upper level surfaces a softness of touch yet underlying solidity that nothing can match in this price bracket. The grey plastic that surrounds the instrument binnacle and sat nav screen seems flimsy, but context probably makes it worse.
Even the buttons and dials are impressive in terms of the way they click or rotate. It's as hefty as can be, although as the A4 has aged its cabin has looked progressively fussier.
Software updates made the Audi MMI infotainment system more manageable later on in the A4 Avant's production run, although it remains one of the more fiddly systems, with a slightly confusing rotary dial system, a small screen and some low resolution graphics.
The A4 Avant is a spacious car for all occupants though, with the seats set quite low throughout meaning headroom is generous. There's lots of rear legroom too, although S line versions with darker headlining feel less airy than those versions with lighter upper fabric.
While this is about as non-boxy as estates come, the price for that is a smaller boot than some - 490 litres stretching to 1403 litres with the split-folding rear bench down. That compares okay to the 495-1500 litres of space that the 2011 BMW 3 Series Touring provides, although there are some estates in the class below, even, that offer a lot more space. The Peugeot 308 SW, for example, packs 660-1775 litres of luggage capacity.
It's a well thought out boot in the A4 Avant though, including a parcel shelf that can slide up the pillars for better access to the load space, rails on the floors and bag hooks. However, although the rear bench splits 60/40 as standard, it doesn't drop entirely flat which can make loading longer items that little bit trickier.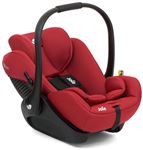 Child seats that fit a Audi A4 Avant (2008 – 2015)
Our unique Car Seat Chooser shows you which child car seats will fit this car and which seat positions that they will fit, so that you don't have to check every car seat manufacturer's website for compatibility.
What's the Audi A4 Avant (2008 – 2015) like to drive?
In a market whose norm is rear-wheel drive, the Audi A4 Avant provides not one but two rarer alternatives - front-wheel drive and quattro four-wheel drive. And while it's easy to be a bit sniffy about the lack of rear-drive, if you're so inclined, the fact is that 98 per cent of the time it makes not a jot of difference – who is regularly powersliding their diesel estate car? 
More likely, the executive estate driver is sitting on motorway on a drizzly Tuesday tea-time, eager to get home. No matter what a BMW 3 Series Touring driver tells you, an A4 Avant handles just fine. What's more, Audi's four-wheel drive system might have been developed initially for rally success, but today an A4 equipped with quattro is more useful as a safety net in wet or wintry weather.
All A4 Avant models steer with sharpness, although Audi has tinkered with the electro-mechanical steering rack throughout the car's production, giving later versions speed-dependent settings. It's a nice idea, meaning the steering is lighter during low speed manoeuvres and weightier when pressing on, but in practice it feels artificial – and a bit odd, at times.
But more important than the finer points of steering feel is the fact that the A4 Avant's ergonomics are first rate. The driver's seat is set low, there's a huge amount of x- and y-axis steering wheel adjustment, and the pedals are spaced out well. Combine that with wide, well designed chairs plus a high-set centre elbow rest and the A4 is a car that any driver can sink into in unhindered comfort.
A huge engine range has been available in the A4 Avant spanning its seven years in production, most of them tried and tested across myriad Audi and other Volkswagen Group brand products. The vast majority sold are 2.0-litre TDI four-cylinder diesels, although there's a wide span of outputs and, indeed, characteristics between them. Early (pre-2012) 2.0-litre diesels are gruffer and slightly less efficient, while post-2012 improvements saw noise and vibration reduced.
The 2.0-litre TDIe engine with 136PS and a six-speed manual offers very impressive 112g/km CO2 and 65.7mpg, but really it's the 170PS version that offers the best balance of pace, efficiency and refinement. It will hit 62mph in 8.1 seconds, and is available with a six-speed s tronic automatic gearbox.
The 2.7-litre and later 3.0-litre V6 TDI engines are hugely impressive on account of their huge torque reserves which means they're great for overtaking at all speeds – 0-62mph in 5.9 seconds in the case of the most powerful 3.0-litre 245PS option. But also, they're just much nicer to listen to than the four-cylinder diesels.
The TFSI petrol engine choice is wide too, and while they're not as frugal or as punchy at low revs, they're generally more enjoyable – free-to-rev and tuneful. The 211PS 2.0-litre unit replaced the 3.2-litre V6 with the 2012 facelift, and though not as exotic, nor quite as quick, it's much more efficient – a good 10mpg so.
While a six-speed manual gearbox is generally standard fit (and very solid it feels too), there are two automatic gearboxes, optional with mid-powered models and standard on some higher-powered versions.
The twin-clutch S tronic gearbox is, frankly, phenomenal in terms of the quick, shudder-free changes it's capable of, while not degrading fuel economy at all. The Multitronic CVT, on the other hand, is an acquired taste: fine with gentle driving, but prone to whine if tasked with anything more than that. 
| Engine | MPG | 0-62 | CO2 |
| --- | --- | --- | --- |
| 1.8 TFSI | 39–46 mpg | 8.3–10.8 s | 141–169 g/km |
| 1.8 TFSI 120 | 39–43 mpg | 10.5–10.8 s | 154–169 g/km |
| 1.8 TFSI 170 | 44–46 mpg | 8.3 s | 141–148 g/km |
| 1.8 TFSI 170 multitronic | 44–47 mpg | 8.4 s | 139–149 g/km |
| 1.8 TFSI multitronic | 38–47 mpg | 8.4–8.9 s | 139–174 g/km |
| 2.0 TDI 120 | 55 mpg | 11.2 s | 134 g/km |
| 2.0 TDI 136 | 59 mpg | 9.8 s | 125 g/km |
| 2.0 TDI 136 Ultra | 66 mpg | 9.6 s | 113 g/km |
| 2.0 TDI 143 | 48–60 mpg | 9.5–9.7 s | 124–155 g/km |
| 2.0 TDI 143 multitronic | 48–58 mpg | 9.5–9.7 s | 129–155 g/km |
| 2.0 TDI 150 | 58–60 mpg | 9.5 s | 124–125 g/km |
| 2.0 TDI 150 multitronic | 55–58 mpg | 9.5 s | 129–135 g/km |
| 2.0 TDI 163 Ultra | 64 mpg | 8.6 s | 114 g/km |
| 2.0 TDI 170 | 51 mpg | 8.6–8.7 s | 144 g/km |
| 2.0 TDI 170 quattro | 49–50 mpg | 8.6 s | 149–154 g/km |
| 2.0 TDI 177 | 59 mpg | 8.4 s | 126 g/km |
| 2.0 TDI 177 multitronic | 58 mpg | 8.1 s | 129 g/km |
| 2.0 TDI 177 quattro | 53 mpg | 7.9 s | 139 g/km |
| 2.0 TDI 177 quattro S tronic | 51 mpg | 8.0 s | 144 g/km |
| 2.0 TDI 190 | 57 mpg | 7.9 s | 131–136 g/km |
| 2.0 TDI 190 multitronic | 55–57 mpg | 8.3 s | 131–136 g/km |
| 2.0 TDI 190 quattro | 51–53 mpg | 7.6 s | 139–144 g/km |
| 2.0 TDI 190 quattro S tronic | 50–51 mpg | 7.4 s | 145–149 g/km |
| 2.0 TDI Ultra | 64 mpg | 8.6 s | 114 g/km |
| 2.0 TDIe 136 | 61–64 mpg | 9.6–9.8 s | 116–120 g/km |
| 2.0 TDIe 163 | 63 mpg | 8.7 s | 120 g/km |
| 2.0 TFSI | 43 mpg | 6.9–7.1 s | 154 g/km |
| 2.0 TFSI 225 quattro S tronic | 38 mpg | 6.5 s | 169 g/km |
| 2.0 TFSI multitronic | 46 mpg | 7.2 s | 144 g/km |
| 2.0 TFSI quattro | 38–40 mpg | 6.6–6.7 s | 162–174 g/km |
| 2.0 TFSI quattro S tronic | 36–41 mpg | 6.5–7.4 s | 159–179 g/km |
| 2.0 TFSI S tronic | 40 mpg | 6.6 s | 159 g/km |
| 2.7 TDI | 44 mpg | 7.9 s | 169 g/km |
| 3.0 TDI | 55 mpg | 7.3 s | 135 g/km |
| 3.0 TDI 245 quattro S tronic | 44 mpg | 6.1 s | 170 g/km |
| 3.0 TDI quattro | 42–48 mpg | 6.3 s | 154–176 g/km |
| 3.0 TDI quattro S tronic | 42–48 mpg | 6.1–6.3 s | 154–179 g/km |
| 3.2 FSI multitronic | 34 mpg | 6.6 s | 197 g/km |
| 3.2 FSI quattro | 30–31 mpg | 6.2–6.4 s | 216–219 g/km |
| 3.2 FSI quattro tiptronic | 30 mpg | 6.6 s | 219 g/km |
| S4 3.0 TFSI quattro | 28 mpg | 5.2 s | 239 g/km |
| S4 3.0 TFSI quattro S tronic | 29–36 mpg | 5.1–5.4 s | 180–224 g/km |
Real MPG average for a Audi A4 Avant (2008 – 2015)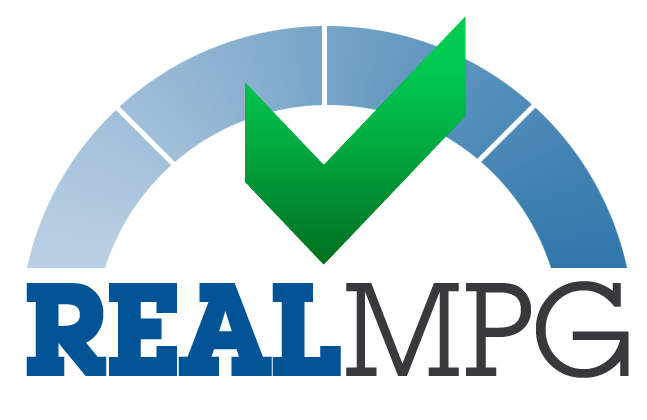 Real MPG was created following thousands of readers telling us that their cars could not match the official figures.
Real MPG gives real world data from drivers like you to show how much fuel a vehicle really uses.
Diesel or petrol? If you're unsure whether to go for a petrol or diesel (or even an electric model if it's available), then you need our Petrol or Diesel? calculator. It does the maths on petrols, diesels and electric cars to show which is best suited to you.
What have we been asked about the Audi A4 Avant (2008 – 2015)?
Every day we're asked hundreds of questions from car buyers and owners through Ask Honest John. Our team of experts, including the nation's favourite motoring agony uncle - Honest John himself - answer queries and conudrums ranging from what car to buy to how to care for it as an owner. If you could do with a spot of friendly advice before buying you're next car, get in touch and we'll do what we can to help.
Ask HJ
Are engine cleaning products any good for high mileage diesels?
I have a B8 Audi A4 Avant diesel which has done 80,000 miles. My garage is recommending an engine treatment called Terraclean and I'm aware that there can be big bills on a high mileage diesel. Are these engine cleaning products any good?
Terraclean is to clean the valves and combustion chambers on a direct injected engine, which you have, without taking it apart. But there may be more pressing issues such as a partially clogged EGR and/or a DPF filling up with ash, and Terraclean won't fix them.
More Questions
What do owners think?
Our view gives your our opinion, based on driving hundreds of cars every year, but you can't beat the views of someone who lives with a car day-in, day out.
5 star

50%

4 star

33%

3 star

17%

2 star

1 star
See also