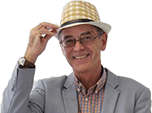 Audi A4 Avant (2008–2015)
Last updated 15 June 2019
Solid build quality throughout. Huge range of engines and specifications. Available with quattro four-wheel drive. Frugal diesels. Well designed and user-friendly boot.
Poor ride quality with earlier S line models. Doesn't handle as well as rear-wheel drive competition. Dashboard design a little fussy.
Updated 15 June 2019
Report of catalogue of disaster with 2013/62 Audi A4 Avant S-Lone 1.8TFSI, engine code CJE030161. On 21st May 2018 car would not start. AA called and got it going. 22nd May again car would not start...
Introduction
The life of this generation Audi A4 spanned a period of apparent focus shift for Audi, bridging a gap that took the company from being a 'sporty' brand to one more concerned with luxury.
As such the A4 Avant is a 'lifestyle' type estate, meaning it's less about outright practicality and more about being a cargo-hauler that looks a bit rakish and drives with panache. It does indeed look the part too, not quite the generic oblong block that some estate cars end up being.
That said, with Audi choosing front-wheel drive as the standard layout for the A4 (four-wheel drive quattro is available too), the A4 Avant is inherently less engaging than its rear-wheel drive alternatives – namely the Mercedes-Benz C-Class Estate and BMW 3 Series Touring. 
That's not to say it doesn't handle well. It does, with a predictable turn-in and - if you specify quattro - a uniquely thrilling blend of grip and composure, especially in wet weather. The problem is that prior to 2010, when Audi launched the A6 and showed everyone that it was able to make a car ride comfortably, the company generally conflated 'sporty handling' with firm suspension.
As such, an early A4 Avant S line on big wheels is a pretty juddering estate car and no friend to potholes, although after the model's 2012 facelift things became altogether smoother for an A4 Avant driver.
One thing that has never been lacking with this A4 Avant, though, is choice. Every base is covered, from the frugal 120PS four-cylinder 2.0-litre TDI diesel version, through the fine 3.0-litre V6 diesels, a couple of smooth TFSI turbo petrols, a rapid supercharged six-cylinder S4 model. And finally the brain scrambling RS4, with its 450PS 4.2-litre V8.
Over its seven-year lifespan Audi constantly tried to keep the car fresh with trim, engine and specification updates, though there have been some mainstays throughout. Base model SE cars feature continuously, as do sporty S line versions, while post-2012 Black Edition models are catnip to a certain demographic, coming with huge-looking 19-inch alloy wheels and gloss black trim inside and out.
The innate feeling of quality is something that all A4 models come with. Aside from some of the trim surrounding the instrument binnacle, which is a little flimsy, the A4 Avant feels as solid as can be – rarely will you encounter one with any squeaks or rattles, which is a huge part of the A4 Avant's enduring popularity.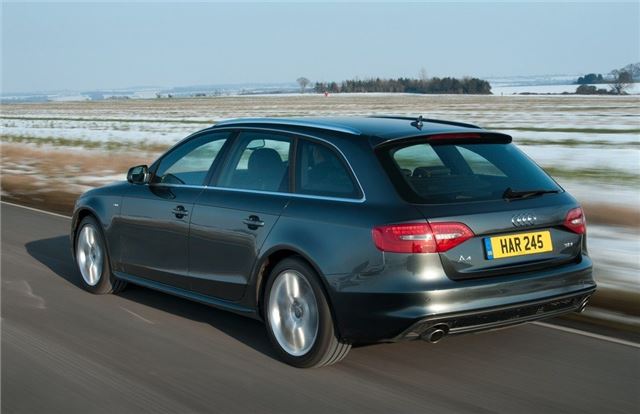 Owners' reviews
A4 Quattro Avant Practical beast that corners exceptionally.
Liked my earlier 2009 version so much I bought this 2015 model!
Excellent does everything it suggested it would day in day out over 5 years -never missed a beat.
Easy to drive around town & handles well on the open road when pushed in S mode. MMI system way too distracting.
A superb long distance mile eater
List Price from
£29,255
Buy new from

£22,951

Contract hire from

£226.34

per month