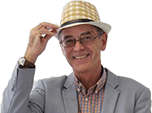 My 10-year-old car was written off - should I buy it back from the insurer?
My 2007 Ford Mondeo was hit by contractors for British Gas while it was parked outside my house. Their excavation vehicle has dented the driver's door and badly scratched the rear passenger door. I've been told it's a Category N total loss and they have offered me a settlement of £1700, or I can buy my own car back and get £1361. While awaiting the response of the insurance company it has passed its MoT. I've already told them I want them to return the car to its former state and they have told me the MoT makes no difference to the offer on the car. Can you please advise me of the options open to me?

Asked on by Peter Colbourne

Answered by
Tim Kelly
Your entitlement is the cost of repair up to the market value. Unless the repair costs are more than the market value, your car is not a total loss. Do not accept any other explanation, and I certainly would not be buying your own car back. You already own it. The new salvage code makes no reference to financials, constructive total losses do not exist. If your insurer advises that they only repair up to a certain cost, ask them where in the contract it states they can limit their liability to less than the market value. Ask for a "full engineer's copy" of their Audatex assessment. If repair costs are more than the market value, get your car valued using both Glass Guide and CAP guide. An increase in value may make it a viable repair again.
Related models

Very good to drive. Refined and comfortable to travel in. Massively roomy cabin and huge boot. Reasonable value. Efficient ECOnetic and EcoBoost models.