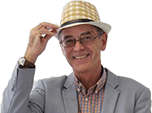 I'm getting an injection in my hip soon - will I technically be insured to drive afterwards?
I need to have a Cortisone injection in my hip under general anaesthetic at a private hospital soon. I plan to drive there for 7am and leave my car at the private hospital overnight and collect it the following afternoon. I looked at the DVLA website and couldn't see anything connected. Do you know of anything either DVLA or insurance-wise that could be a problem?
Asked on 12 March 2018 by Driver55

Answered by
Tim Kelly
Not as far as I am aware, other than you need to be fit to drive. If you are not fit to drive, or the injections could impede your driving, it could be argued technically that you are not insured.They would struggle to argue it though.