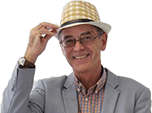 I'm getting an injection in my hip soon - will I technically be insured to drive afterwards?
I need to have a Cortisone injection in my hip under general anaesthetic at a private hospital soon. I plan to drive there for 7am and leave my car at the private hospital overnight and collect it the following afternoon. I looked at the DVLA website and couldn't see anything connected. Do you know of anything either DVLA or insurance-wise that could be a problem?
Asked on 12 March 2018 by Driver55

Answered by
Tim Kelly
Not as far as I am aware, other than you need to be fit to drive. If you are not fit to drive, or the injections could impede your driving, it could be argued technically that you are not insured.They would struggle to argue it though.
Similar questions

I just discovered category N write offs, which are cars that have no structural damage. Why would it get written off if only the body work needed attention? Is it okay to buy a Cat N car?

Six years ago my son and I had full no claims on our cars, but when I got married my husband talked us into taking multi-car insurance out with Admiral. We were assured that we would all still build up...

As I opened the door of my van, the wind caught the door and blew it into the side of the car parked next to me. There is only a tiny bit of damage. After a bit of panicking I went and got a pen and paper...