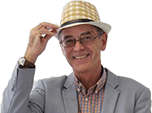 What's the best car for someone with back pain?
What should I look when selecting a new car taking into consideration that I commute 60 miles per day (good quality road) and I have some issues with back pain? I am between the new Honda Civic (where driving seat is very low though), Nissan Qashqai or Vauxhall Grandland X.
Asked on by George Kildes

Answered by
Honest John
What is essential is to find a car the seats of which have long squabs that are angled slightly upwards at the front (not flat) and the backrests of which provide good lumbar support, whether that is adjustable or not. You need to set the seat back slightly reclined so the back of the seat takes some of the weight of your torso rather than upright when the entire weight of your torso will be concentrated into your coccyx. A Renault Kadjar rather than a Qashqai has good seats and is easy to get in and out of. A Peugeot 3008 is better than a Vauxhall Grandland. A Peugeot 2008 isn't bad either.
Similar questions

A dodgy back is forcing the sale of my Jaguar XKR and I need something with a higher driving position. I can do without 500-odd horses and would like something with a more natural driving experience. Any...

I want a new Crossover/SUV and it has to be a petrol automatic. I'm not concerned about handling or how fast it can go. I'm after a vehicle with the softest ride for someone who suffers significant back...

We currently own a nine-year-old Nissan Qashqai. We want a new replacement about two years old but it must be an automatic. What would you suggest?