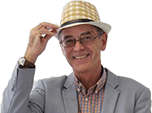 What's the cheapest way to source a spare wheel?
My Jaguar XF doesn't have a spare wheel. I would like to buy a 'get you home spare wheel' and jack to go with it. I'm having problems finding one at the right price. Any suggestions, please?
Asked on 11 October 2017 by

Answered by
John Slavin
It's quite expensive - as you have found - to get a space saver from Jaguar. But you could try an online auction site and find a used one. The other option, which will probably cost the least, is to speak to some breakers and get the space saver from a scrapped XF. Speak to a few and you'll be able to negotiate a discount without too much trouble.
Related models

Good looking estate version of the XF. Gets self-levelling rear suspension as standard. As good to drive as the saloon. Usefully wide and square boot area.