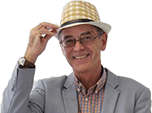 I want to buy a Cat D BMW 1 Series - how do I find out why it was written off?
I'm thinking of buying a Cat D BMW 1 Series. The seller doesn't know why it was written off. Can you help?
Asked on by paul paul

Answered by
Tim Kelly
Unfortunately not, I would suggest you get the vehicle inspected prior to purchase by a qualified Automotive Engineer Assessor. Contact
www.iaea-online.org/find-an-engineer/
They should be able to point you in the right direction.
Honest John recommends

– find and buy your perfect car, in just a few clicks
Similar questions

I want to buy a Renault Wind roadster, but it has a Cat D for bumper damage on it. Is it still worth buying?

I'm thinking of selling my BMW 3 Series privately. It was declared Cat D in 2014 and had an engine replacement after I bought it back from the insurer. Since then, it has been okay. If I sell privately,...

What are the pros and cons of buying a repaired Cat D car?
Related models

Great to drive and superbly built. Wide choice of models, improved from 2007 with Efficient Dynamics. 118d is super economical.