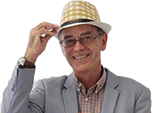 What's causing the intermittent power loss in my Toyota RAV4?
I have a Toyota RAV4 CVT 2014 petrol, that has an intermittent loss of power when trying to pull away particularly from a side. I'm not sure if it's the tyres as they are Bridgestone Dueller HT 235/55 R18 fitted from new with an average 6.5mm tread all round. I have taken the car in to the local Toyota main dealer twice and they say unless they can replicate the fault they cannot fix it, not unreasonably.
Asked on 16 June 2017 by supermarinark

Answered by
Honest John
We had similar problems with a very new pre-production 8-speed torque converter transmission on Wednesday. Suspected a software fault. Took another out and it was perfect. Given that the tyres aren't the problem it must be with the electromagnetic CVT clutch, but problems with Toyota CVT are very rare.
Related models

Sharper styled RAV4. Practical with a good boot and plenty of rear leg room. Very popular in Switzerland. 2.5 hybrid with 2WD or 4WD available. 5 year warranty.