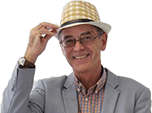 Will using the air con on high waste fuel faster?
I have a 2017 Toyota Yaris. Will using the air con on high waste fuel faster?
Asked on by Wahida

Answered by
Honest John
You need to use the a/c for at least 10 minutes every week of the year to maintain the seals because the lubricant for the system is suspended in the refrigerant. If the seals dry out, the system loses refrigerant and will need a re-gas, but if the seals are badly dried out even the fresh refrigerant will leak. I wouldn't worry about using a/c on high. If you need it, you need it. If you don't, you don't.
Similar questions

I had my SEAT Leon fixed because of the emissions scandal. Shortly afterwards, the aircon failed - the compressor is kaput. I had it fixed for £804. Could this be related to the fix? The car has done 50000...

The air-con in my van does not seem to do much. Is it true it needs servicing every two years?

I have just acquired a K reg Volvo 850 GLT with just 25,000 fully-documented miles on the clock. Is it okay to use super-unleaded fuel in this car? Also, would it be wise to use a petrol additive such...
Related models

Enjoyable to drive. Economical engines. Spacious. Available with a smooth and economical hybrid engine.