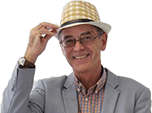 Did the emissions fix cause my aircon to fail?
I had my SEAT Leon fixed because of the emissions scandal. Shortly afterwards, the aircon failed - the compressor is kaput. I had it fixed for £804. Could this be related to the fix? The car has done 50000 miles and is four years old. My experience of aircon is that it has to be regassed from time to time.
Asked on 16 June 2017 by Philip Goatly

Answered by
Honest John
That would not normally have anything whatsoever to do with the emissions fix. In the UK, a/c compressors are routinely replaced whether or not the electromagnetic compressor clutch is the real problem, and that can be replaced for about £120. Regassing is necessary only every six years or so if the a/c is used throughout the year. If not, the seals dry out over the winter and lose gas and even after regasssing will continue to do so.
Similar questions

The air-con in my van does not seem to do much. Is it true it needs servicing every two years?

I'm experiencing a lot less mpg, more noise, more DPF regeneration and less power since my car had the emissions update in August 2016. If you are in touch with Volkswagen engineers in Germany, can you...

I'm considering buying a used 2.0-litre diesel (2013/2014) this year, either a Volkswagen Golf or Audi A3 Sportback (but also considering a 320d) and would like to ask whether, in the light of the Volkswagen...
Related models

Big improvements in quality and refinement over previous Leon. Great to drive with sharp handling. Good value. Shares same base as latest A3 and Golf.