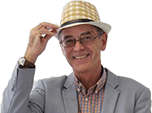 Why does my Maserati Ghibli have a steering judder problem?
My Maserati Ghibli has a wheel judder issue when turning on hard lock. I read about the wheel judder on some Mercedes-Benz models also doing this. I have asked Maserati about this but they say it is quite normal and not to worry - but I do worry - it does not seem right! The manufacturers warranty is due to expire in a week so should I insist on a check before the warranty expires?

Asked on by Richard Turner

Answered by
Honest John
If it happens on 3/4 lock there's a problem. If it only happens on full lock then the reason is that to give the car an acceptable turning radius the lock stops have been set too ambitiously. You can have the lock stops altered, but the result will be a greater turning circle. The Mercedes-Benz C43 and GLC problem is that it crabs well before full lock is applied.
Similar questions

We are thinking of buying either a new Audi A7 or a Maserati Ghibli (both would be petrol). Increasingly we are steering towards taking a risk on the Italian (heart over head!). What discount should we...

I am considering buying a 2015 Maserati Ghibli S which comes with 18 inch wheels as standard, but as an extra you can have 19 inch, 20 inch or 21 Inch wheels.On questioning the dealer he says the only...

I have a 2010 Volkswagen Passat CC automatic diesel. It's started to judder when I start it. Any ideas what it could be? It's driving me mad.
Related models

Available with an impressive twin turbo V6 diesel engine. Improved interior finish. Strong performance and great style. Five star Euro NCAP rating.