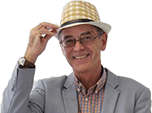 I only drive 7000 miles a year - should I buy a petrol or diesel?
A friend is considering buying a nearly new small Mercedes-Benz or BMW, but is confused whether to go for a petrol or diesel. She will probably only be driving 6000-7000 miles per year. What do you suggest please?
Asked on by AH

Answered by
Honest John
Petrol, without any shadow of doubt. The emissions equipment of a new diesel will soon clog up given this type of use.