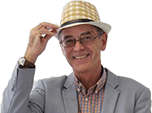 Nissan Qashqai - Is the 1.5 diesel better than the 1.6?
Is the Nissan Qashqai 1.6 diesel engine better than the 1.5 diesel engine and does it have DPF problems?

Asked on by rob hopkins

Answered by
Honest John
Significantly better because it was an all new manifold in head Renault design that was state of the art 6 years ago. The 1.5dCi dated back 20 years or more. Mercedes Benz uses the Renault 1.6 dCi in its C200CDI, but the old Renault 1.5 dCi in its base model A Class diesels.
Related models

Very comfortable front seats with good ride. Feels well built. Strong Renault sourced dCi diesels. Elevated driving position and good visibility.