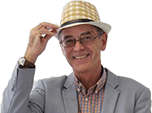 Need a BMW 5 Series replacement - any suggestions?
I have driven a manual BMW 520D SE since new in August 2006. I have been delighted with the car but would like to replace with something of equal quality and reliability.

I am keen to avoid cars with a hard ride, ridiculously large wheels or frightening fuel consumption. What do you recommend?
Asked on by GPS5

Answered by
Honest John
Unfortunately, car manufacturers in general and particularly the Germans have been fitting ever bigger wheels with ever lower profile tyres to their cars. The Mazda 6 Skyactiv D 140 SE-L Nav is okay on 17-inch wheels with 55 profile tyres. And the Volvo S60 D4 with the new 2.0 litre 182PS DriveE engine on 17-inch wheels with 50 profile tyres is all right. But for the best fuel economy (I got 63mpg over 8000 miles), go for a BMW 320dED, which comes on 16-inch wheels with 60 profile tyres as standard. All of these have between 380 and 400Nm torque, so plenty of grunt as well.
Similar questions

My 10 year old Peugeot 307 SW, which I have enjoyed, needs replacing. Both the new SEAT Ateca 1.4 petrol DSG (18-inch wheels) and the new Volkswagen Golf Estate 1.5 petrol DSG (16-inch wheels) suit my...

I need a small, easy to drive car for my parents. They have severe back problems and need soft suspension and, ideally, wide opening doors. If it was economical that would be better - but comfort is more...

I would like to buy a Mercedes-Benz AMG estate, 2014 onwards. Which model would you recommend in petrol?