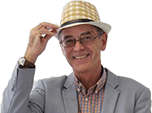 Vauxhall contribution to fuel pump repair
I have a 56 plate Vauxhall Zafira 2.2 Direct. Engine warning light came on and the car just stopped and would only do 5mph. Scary as I had just left dual carriageway and had the kids in the car. Diagnosis at main dealer was fuel regulator and pump failure.

I gather from some research that this is a well documented problem even with a dedicated 2009 BBC Watchdog programme. The regulator on my car was changed two years ago [just before my ownership] and now Vauxhall UK is not prepared to offer any contribution to the current repair cost [£600+].

The regulator was on a free of charge silent recall, but they will not even cover this as its already been changed once. Is there any obligation on their part or is it all down to goodwill gesture? Obviously the car is out of warranty but I feel this is a safety issue and they should offer some contribution.
Asked on by ajb67

Answered by
Honest John
No. None. A 56 reg is now more than 6 years old and all manufacturer liability has ceased.
Related models

Compact yet can house seven people. Rearmost seats fold into floor. More versatile mid-row seating than previous model. Excellent diesel auto.