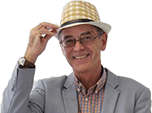 CVT Transmission - and Honda goodwill
My Wife has owned a Honda Jazz from new since 2004. It has behaved impeccably apart from a CVT transmission judder which occurred after 3 years in service and was cured in warranty by a change of gearbox oil. Evidently the specification and condition of the oil is critical for the CVT transmission.

At approaching 9 years in service the transmission started to experience judder from take up at slow speed. As part of the annual service, Johnsons Honda of Milton Keynes were asked to investigate. They diagnosed gearbox oil degradation as the probable cause. On collecting the vehicle we were advised that Johnsons had been in touch with Honda and, since this was a known issue with the CVT transmission, the gearbox oil had been flushed and replaced and the £150 charge had been waived as a gesture of good will.

This must be customer care of the top order.
Asked on by R A Buckingham

Answered by
Honest John
That is absolutely fantastic. As you will see in
www.honestjohn.co.uk/carbycar
we recommend a change of transmission fluid every 3 years for this model.
Related models

Clever interior redefined the small car. Most space efficient small car built. Very reliable first 3 - 4 years.