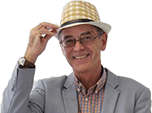 Can you recommend a comfortable but small new car?
We would like a small car that is comfortable to drive, quite on the motorway with soft suspension and good fuel economy. Our present car is a Mazda 2 Sport and we feel every bump in the road. What do you suggest we replace it with?
Asked on by John Malone

Answered by
Honest John
A Citroen C4 Cactus 1.2 Puretech with 'Advanced Comfort Suspension' and either 15-inch wheels with 195/65 R15 tyres or 16-inch with 205/55 R16 tyres.
Similar questions

I would like a small car, maybe new or newish. I cover two main journeys - to London (about 80 miles round trip) and to Dorset (about 180 miles round trip) - and short local journeys. I enjoy comfort and...

I'm 69 with arthritis and sensitivity to vibration. I need a very comfortable ride/seat with a high seating position. My comfort standard is a Citroen XM. Is there anything at all that comes close?

I currently own a 2015 Renault Kadjar 1.5 diesel. We bought the car due to its ability to carry large loads, comfort on long journeys and fuel economy. It's been brilliant. I'm now considering changing...
Related models

Unique interior design has a boutique feel. Comfortable and refined on the move. Spacious inside with a good quality finish. Available with impressive 1.2 PureTech engine.