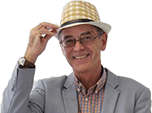 What used automatic car would you recommend for £10,000?
What small/medium used car would you recommend? I need an automatic a very maximum budget of £10,000.
Asked on by Anne

Answered by
Andrew Brady
I'd recommend a Honda Jazz or Civic depending on how much space you need. Both are very reliable choices available with robust CVT automatic gearboxes. I'd also suggest a Hyundai i20 or Kia Rio.
Similar questions

I commute at least 80 miles a day but only drive an automatic. My budget is £6500. What is the most economical car in my budget?

My wife and I have a 57-plate Honda Jazz CVT. It's a pleasant car to drive and we get high 40s to the gallon, up to 50mpg + on a long run. We now want to upgrade to a newer Jazz. Currently our car is worth...

Please help me choose between a Honda Jazz i-Shift and a Honda Jazz CVT. Which is more reliable? I can spend £3000 and I want the most reliable car. It doesn't matter if it is the first generation or second.
Related models

Unrivalled practicality and versatility. Plenty of room for four adults to travel in comfort. Surprisingly fun to drive, especially 1.5iVTEC Sport model.