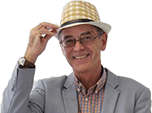 Can I reject a car after the same fault has occurred twice?
My used Land Rover Discovery Sport was bought from main a dealer in 2018 as an ex-demonstrator. After four months the engine was replaced under warranty. After another four months during a service, the fault was found to have reoccurred. The balancing shaft had failed again - Land Rover had apparently supplied a replacement engine without the modification. They say it's now fixed. I have rejected this car as I am not happy that the problem won't reoccur. Am I within my rights?
Asked on by Robert Price

Answered by
Honest John
Similar questions

Do you have a standard letter format that I can use to reject a one-day-old defective new car?

I bought a new car using finance and made a deposit. The day the car was supposed to be delivered, I received a call from the dealer as they noticed the windscreen was damaged and they cannot deliver it....

I've rejected a new car and have been refunded my money minus three months road tax. After six weeks, I've had nothing back from the DVLA for the remainder of the tax and the dealer won't reply to my emails....