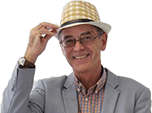 Does the three-month warranty on secondhand cars cover everything?
Does the three-month warranty on secondhand cars cover everything?
Asked on by carolyn Teasdale

Answered by
Georgia Petrie
Assuming you got a used car warranty from the selling garage that you bought the car from, it depends what the wording of the policy is. We suggest reading through the warranty documents. The Consumer Rights Act also states that you should expect any car to be of 'satisfactory quality', 'as described' and 'fit for purpose' at the time of sale. If any of these criteria aren't met the dealer is under a legal obligation to rectify any faults at their cost. If repairs performed fail to rectify the fault reported, you're entitled to a refund. It should be noted, though, that you're likely to find that having repair work performed under the Consumer Rights Act will be a lot easier within the first six months of your purchase being made. If you find a fault, report it to the supplying dealer as soon as possible.
You'll also need to factor in a car's age if you're considering invoking the Consumer Rights Act: an elderly secondhand car costing a few hundred pounds that develops a minor fault (like the glovebox catch sticking, for instance) will likely be deemed of 'satisfactory quality' by a dealer, given its value and age. If you bought a car prior to October 2015, then you're covered by the Sale of Goods Act, which doesn't provide quite as much protection, although the three criteria above stipulated by the Consumer Rights Act still apply.
You can find more info here:
www.honestjohn.co.uk/news/legal-motoring-advice/20.../
Similar questions

The Consumer Rights Act applies to used cars as well as new cars, but is there a fixed point at which the car's price is deemed to be too low for the Act to apply? Secondly, if any significant fault that...

How long is the minimum warranty on a used car?

I purchased a second hand 2014 A5 Sportback in October 2017. We received a six month warranty with the car and now the clutch is slipping. The warranty company are stating that the clutch has to be completely...