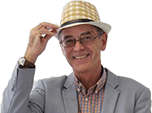 Are there any good small electric cars on the market?
Is it worth waiting a few years before buying an electric car? I would be looking at something the size of an Aygo with four doors.
Asked on by Angela Suttle

Answered by
Andrew Brady
It depends on your requirements and whether you can charge at home. If you can charge at home and only cover short journeys, an electric car would probably fit into your lifestyle now. A Renault Zoe would be a good choice. If you want to travel further or will be reliant on public charging, it might be best to wait until the infrastructure improves.
Similar questions

What would be the best PHEV or EV with enough boot space for two dogs and with 4WD for snow in winter?

I have a Nissan Micra which I am considering replacing for an automatic city car. I like the Kia Picanto. However, I am wondering if I should consider buying an electric car? My mileage is around 4000...

My most recent purchase was a three-year-old Skoda which cost just under £7000. I'd love to replace it at some point with an EV but I don't see how the same sort of second-hand price bracket could exist....