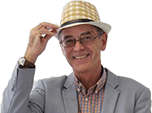 Could a cheap second-hand EV ever exist given the limited battery pack life?
My most recent purchase was a three-year-old Skoda which cost just under £7000. I'd love to replace it at some point with an EV but I don't see how the same sort of second-hand price bracket could exist. By most accounts a Li-ion battery has a lifetime of 2-3 years (or about 300-400 charge cycles) so a second-hand plug-in over three years old would almost certainly need a new battery. The cost of the battery pack alone would come out at close to £5000 for even a modest car such as the Leaf. I certainly wouldn't want to go down the battery leasing route - the monthly leasing cost would be around the same as my current petrol costs, so would immediately negate any running cost savings.

Asked on by Philip White

Answered by
Andrew Brady
Most EV manufacturers offer lengthy warranties for their batteries. The current Nissan Leaf, for example, comes with an eight-year 100,000-mile warranty. While batteries do degrade over time, Nissan says it will replace the battery if it falls below three quarters of its original capacity in that time. Once the warranty period is up, it's unlikely that the battery will suddenly fail - it'll just continue to degrade over time. Most estimates suggest that electric vehicle batteries will typically outlast a petrol or diesel car.
Similar questions

Will the long term maintenance on hybrid and/or electric cars have a higher repair cost compared to current petrol or diesel cars due to the different components needed?

Is it too early to buy an EV? Or better to wait a while for prices (hopefully) to come down and any initial problems to be ironed out?

I have a Nissan Micra which I am considering replacing for an automatic city car. I like the Kia Picanto. However, I am wondering if I should consider buying an electric car? My mileage is around 4000...