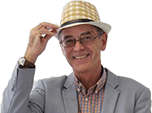 Is it too early to buy an EV or better to wait until prices come down?
Is it too early to buy an EV? Or better to wait a while for prices (hopefully) to come down and any initial problems to be ironed out?
Asked on by Anne Scott

Answered by
Andrew Brady
You could buy something like a Renault Zoe, which has been around long enough for problems to be ironed out. Renault offers a battery rental service, too - which'll save you expensive bills if the batteries develop issues.
Similar questions

My most recent purchase was a three-year-old Skoda which cost just under £7000. I'd love to replace it at some point with an EV but I don't see how the same sort of second-hand price bracket could exist....

I am thinking of replacing our ageing petrol runabout with a used EV of similar size. I notice a number of Renault Zoe models and similar with under 50k miles on offer for around £7-8k, mostly with a hire...

What small electric car do you recommend for me and my wife? We only do 1000 miles per year.
Related models

Sensibly priced compact four-seater electric car. Cute and funky styling. Punchy and smooth to drive around town. Range increased to 180 miles from 2017. Zoe from 2020 has range up to 241/247 miles.