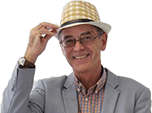 How do I get my car, which is registered in France, insured to drive it back to Scotland?
I'm giving a 1991 BMW 5 Series to my brother-in-law in Scotland. The car has been French registered and is on French plates. How can he get British insurance to drive it from France to Scotland, and can you direct me to a guide for re-registering the car in the UK? I have found the DVLA site unhelpful.
Asked on by Tony

Answered by
Tim Kelly
As long as the vehicle is being used as soon as you take the policy out to come back to the UK, most UK insurers should have no issue with putting it on cover if you phone and explain the issue to them. The alternative is to insure the vehicle in France (this will provide EU cover), then drive it to the UK. Use
www.gov.uk/importing-vehicles-into-the-uk
and
www.gov.uk/importing-vehicles-into-the-uk/register...e
.
You will need to order the DVLA import pack, that will make much more sense to you. You will need proof of vehicle approval, but that should not be to much of an issue as the vehicle is already type approved in the UK.
Similar questions

I wish to sell a 1989 BMW 535i SE manual, with one owner driver from new. What would be the value of this car and the best method to sell it?

I want to keep a car at my parents, it will be used once a month and kept off road but not garaged. I have a Golf mk2 1988 1.6 cl 32k miles which is a brilliant car and a 1990 Mazda MX-5 also excellent....

My 1994 old BMW 525TD automatic has developed an intermittent fault. Occasionally, from rest, when it is put into drive the engine stalls (if it was a petrol engine I would have pulled the choke out to...
Related models

Good to drive, roomy, great value at current prices