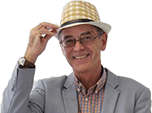 Top 10: Everyday future classics
It's an old debate – what cars on today's roads will become a classic car in the future? It's easy to think of certain Ferrari and Porsche mdoels that will undoubtedly become real classics in a few years' time, but what about those cars most people can afford to buy? Cars for the everyday driver that are much more affordable than the exotics and will still be cool long after their heyday.
Here are the cars currently on sale that we reckon may become future classics...