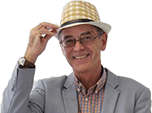 Top 10: Chinese "copy and paste" cars
Following the news that a Chinese car manufacturer has produced a three-dimensional photocopy of the Range Rover Evoque, and there's nothing Jaguar Land Rover can do about it, it's a good time to take a look at what else is inspiring modern Chinese car design.
All of the following Chinese cars should look familiar - but only some of them with legitimate cause. Below each Chinese car is a link to our review of the car it was inspired by. See if you can guess what each is before clicking the link...
*Thanks to www.markeaandrews.com for images