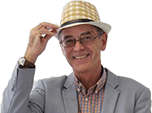 Refine by channel:

Forum (2993)

News (1626)

Ask HJ (1606)

Reviews (54)

Good Garages (46)

Road Tests (40)

News Archive (38)

Article (33)

Classics Reviews (21)

FAQs (18)

Van Reviews (11)
productReview (3)
Sort by: Relevance | Newest first | Oldest first
Nissan Juke (2020 on) (Reviews)

A new

Nissan

Juke is set to arrive late in 2019 with prices expected to start at around £16,500. It'll be based on the same platform as the new Renault Clio and will be more spacious than its predecessor. The engine line-up is likely to mirror the Qashqai's, with turbocharged 1.0

Nissan NV250 2019 (Van Reviews)

The NV250 is based on the Renault Kangoo panel van, but promises better value with

Nissan's

 five-year/100,000 mile warranty supplied as standard.  Like its French stablemate, the NV250 is available in L1 and L2 load lengths and is powered by a turbocharged 1.5-litre

Nissan Leaf (2018 on) (Reviews)

When the

Nissan

Leaf arrived in the UK in 2011, it was revolutionary. An all-electric car with a usable range, as much practicality as a family hatch and a relatively affordable purchase price helped it secure the title of the world's best-selling electric car. The latest model features

Nissan Micra (2017 on) (Reviews)

The

Nissan

Micra used to be the mainstay of learners, new drivers and thrifty motorists. But then

Nissan

made a mess of it with the dull 2010 model. Fortunately, the 2017 model is a huge improvement in all areas. The looks divide opinion - we're not huge fans we must say - but it does

Nissan NV300 2016 (Van Reviews)

The

Nissan

NV300 is the sister van to the impressive   Renault Trafic . Like its French counterpart, it majors on everyday comfort and practicality. However, unlike

Nissan Navara 2016 (Van Reviews)

Refinement and comfort are not words you'd usually associate with the hairy chested world of pick-up trucks, but

Nissan

raised the bar with Navara by giving it the ride and handling characteristics of a family SUV. As a result, it is one of the most comfortable and refined pick

Nissan Pulsar (2014 - 2018) (Reviews)

After a brief absence,

Nissan

is back with a hatchback, something we've not seen since the Almera was discontinued in 2006. When

Nissan

replaced the forgettable Almera with the Qashqai it declared that the traditional hatchback was a thing of the past. The brave new world

Nissan Qashqai (2014 on) (Reviews)

The

Nissan

Qashqai is the UK's best-selling crossover and it isn't difficult to understand the mass appeal, with its frugal engines and smooth ride quality making it an agreeable choice for those in need of a comfortable and refined family car. On paper

Nissan Teana (2014 on) (Reviews) Nissan's

new Teana 'executive saloon' for 2014 is larger, more comfy, more luxurious. It is also more fuel efficient than the previous Teana and offers great ride quality with commendable equpment level.  15-5-2014: The third generation of The Teana model range

Nissan X-Trail (2014 on) (Reviews)

If you want a

Nissan

Qashqai but you find the interior a bit too small for your growing family, the X-Trail is the car you're looking for. It's just as comfortable and easy-to-drive as its smaller sibling, but with much more back row space, a bigger boot and the option of seven seats

Nissan e-NV200 2014 (Van Reviews)

As an ell-electric van with a theoretical three-figure mileage range and no compromise on loading capacity,

Nissan

is calling the e-NV200 a 'game changer'. That may well be the case, although the game started a while ago – Peugeot put the Partner Electric on sale in 2013 and Renault

Nissan Note (2013 - 2016) (Reviews)

The

Nissan

Note follows a very Japanese formula, maximising the use of space in a small package. It's designed to seat four or even five adults in comfort, with a good level of leg and head room and a spacious luggage area, but in a car not much longer than a Ford Fiesta. It's

Nissan Almera (2012 on) (Reviews)

The 2012

Nissan

Almera is a 4 door saloon based on the Micra with 1.2 litre normally aspirated 3-cylinder 1.2 chain cam engine and a choice of manual transmissions or CVT auto. Sold in India and in Thailand, it proved surprisingly popular in Thailand after production of the Honda City

Nissan Invitation (2012 on) (Reviews) Nissan

 has revealed its new concept car - the strangely named Invitation - at the Geneva Motor Show. The model shows what the next generation Note, which is due to be launched in 2013, will look like. Most importantly, when production begins

Nissan Leaf (2011 - 2018) (Reviews)

Since the

Nissan

Leaf was launched in 2010 a lot has happened in the world of EVs. Infrastructure is better, battery technology has improved and – more importantly – so has the choice of cars. There is now a much broader range of pure-electric and plug-in hybrid models to choose from

Nissan NV400 2011 (Van Reviews)

If you think you've seen the NV400 somewhere before you have. It's

Nissan's

version of the Renault Master and Vauxhall Movano, albeit with

Nissan's

own front end styling applied. Like its counterparts, the NV400 comes in either front or rear-wheel drive versions with three wheelbase versions

Nissan Cube (2010 - 2011) (Reviews)

You might take one look at the

Nissan

Cube and decide it's an oddball of strictly limited appeal. And you'd be wrong. Because, since its first incarnation in 1998,

Nissan

has sold a million of them.

Nissan

Cube 2010 Road

Nissan Juke (2010 on) (Reviews)

is that this isn't all form over function. The Juke not only looks great, it's also comfortable inside, good to drive and reasonably practical too. It's described by

Nissan

as a cross between a compact SUV and a sports car. So it looks the part but still gives you good versatility when you need

Nissan Micra (2010 - 2016) (Reviews)

The little

Nissan

Micra is one of the best known small cars on the road and its popularity has always been down to its reliability, impressive safety and the fact that it is easy to drive. Fun hasn't often been on the agenda and it's fair to say the 'cute' looks of the last Micra appealed more

Nissan Qazana (2010 - 2010) (Reviews)

The

Nissan

Qazana was a concept for a small, four door SUV 'crossover' that became the

Nissan

Juke. 4,060mm long x 1,780mm wide x 1570mm tall on a 2,530mm wheelbase. Inspired" by motorbikes and beach buggies. Designed in Europe.