Skoda Octavia 2017 Range Road Test

The rock solid 2017 Skoda Octavia has been brought up to date with styling and lighting changes, together with connectivity and adaptivity options that you sensibly don't have to pay for if you don't want them.
Prices range from a reasonable £17,195 for the decently equipped and surprisingly sprightly 1.0TSI S to a substantial £30,030 for the luxurious, top spec 2.0TDI L&K 4x4 shooting brake.
Octavias with over 150PS have fully independent suspension front and rear, which effectively means the vRS front wheel drive models. Four-wheel drive Octavias have independent rear suspension anyway. But all benefit from a slightly wider rear track.
Front Assist with City Emergency Brake (standard on most new KIA Rios) is an optional extra probably worth investing in, particularly if you are a right foot braker driving a DSG. For the full specification lists, please read the specs section where everything is itemised. No point in repeating it here.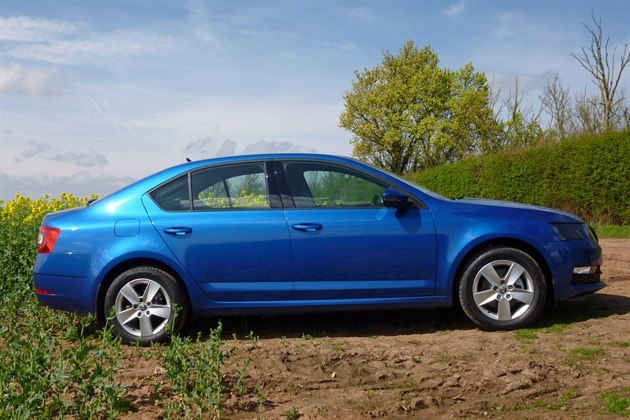 The first new Octavia we drove was the 1.0TSI 115 SE hatchback priced at £18,500, which begs the question: how much more Octavia do you need? Amundsen 8-inch touch screen satnav with WiFi, metallic blue paint, a space saver spare and floor mats bumped the price up to £20,030, but that's still not bad for a car that breaches the gap between a Focus and a Mondeo, gets to 60 in 9.7 seconds, tops out at 126mph and, if you don't drive like that, did 58.9mpg in the NEDC lab tests.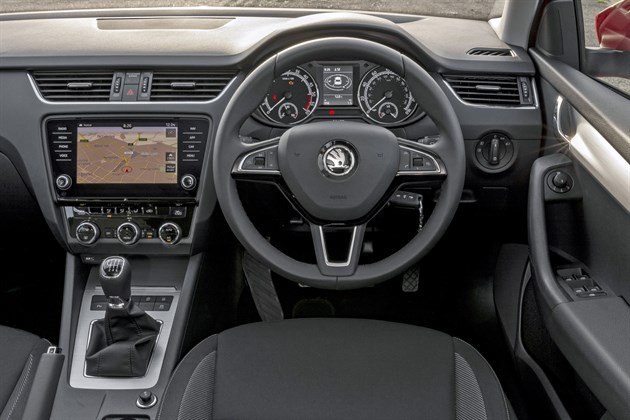 Gear ratios are well chosen, and it steers and handles well too, even on the standard 205/55 R16 tyres. Very pleasing. If no one told you all it had pulling it along was a 999cc 3-cylinder engine you'd think it was at least a 1.4 petrol turbo.
We part-exchanged that for a brawnier 2.0TDI 150 SE estate the figures for which are 8.3 seconds to 60, 134mph and 65.7mpg in the NEDC tests. That was a bit gruffer, of course and, with a much heavier engine, tended to roll over its 205/55 R16 tyres very slightly, though nothing for most drivers to get exercised about. Curiously the seats-up load length is 30mm shorter than the hatchback's, even though the estate itself is only 3mm shorter (assuming that's 3 and not 30). Yet, depending on what you need to carry, it's what might be a crucial 10mm wider between the wheelarches. Unfortunately, though the rear seatbacks have Karakuri type release handles, they merely flop down onto the squabs, so you don't get a completely flat load area. (Sorry, Skoda, but these are little details that people want to know.)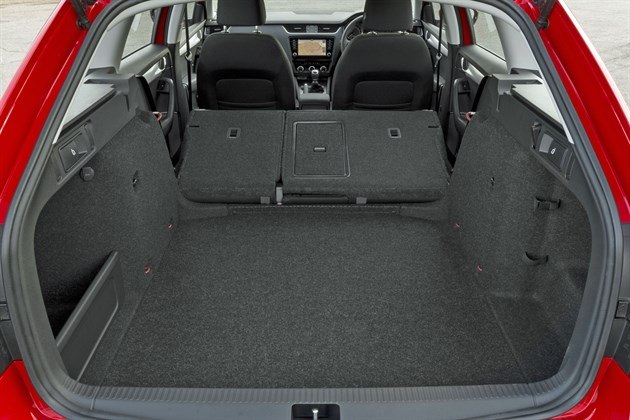 Onwards and upwards to the 1.4TSI 150 SEL hatchback, that has those clever little Velcro backed plastic folding corner catchers to keep luggage in place, a feature first seen on the Superb.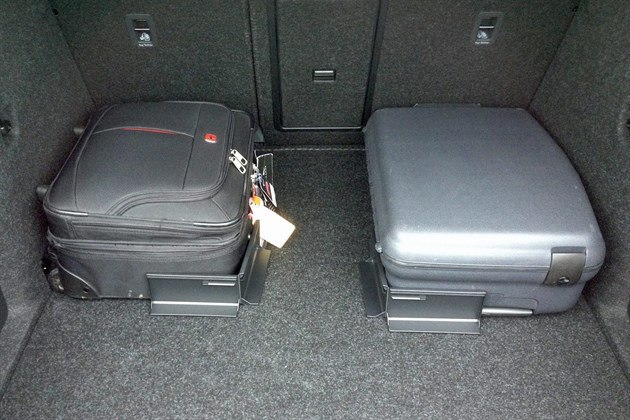 It also boasted supermarket bag hooks, two each side, all very practical. And instead of just one bin aft of the wheelarches, it had two. With the bin walls removed there's enough space for a 1,490mm bag of golf clubs that should please members of the Tall Persons Club (yes, there definitely is one, founded in 1991 by Phil Heinricy).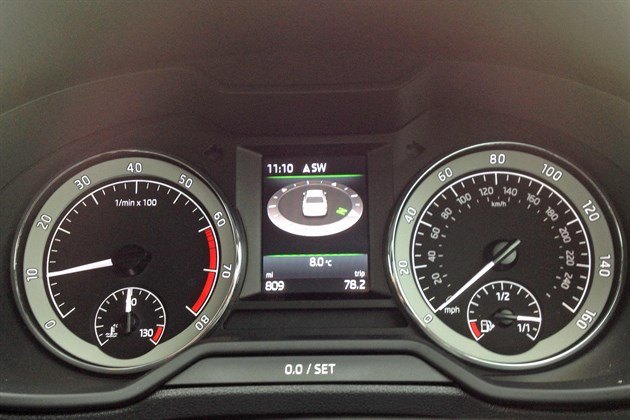 Our SEL also had buttons in the ceiling to summon help to the GPS position of the car, but the position of these and the sunglasses holder behind them mean it would not be possible to install a sunroof. Something else that wasn't so clever was the silver rim to the speedo, itself calibrated in 20mph speed increments, which might be fine for the '20s Plenty' brigade but make it quite difficult to read in bright sunlight. Happily, one of the information options is a central digital speed readout, but that means switching off the driver focused satnav instructions. The car also had £1,050 worth of Columbus navigation on a 9.2-inch touchscreen. All the extras increased the price from a reasonable £21,565 to a more significant £24,290.
The 150PS 1.4TSI is plenty quick enough, pulling 60 in under 8 seconds and going on to hit 134mph. Who would have believed that of a big bodied 1.4 twenty years ago? Ours came on optional 18-inch Alaris alloy wheels with 225/40 R18 tyres and these definitely sharpened up the steering without transmitting too much harshness to the cabin.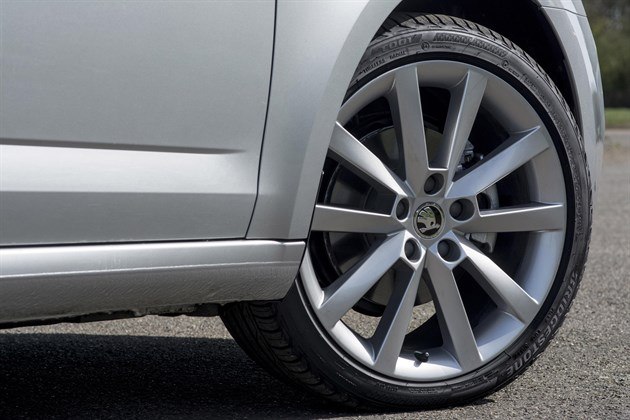 Lastly, a 1.6TDI 115 SE DSG that my co-driver loved, but which I liked least of all the four 2017 Octavias we drove. Not bad value at £21,840, elevated to £23,370 with satnav, met paint, space-saver spare and floormats. But the slowest car we drove on the day with a 0-60 of ten seconds and a tendency to hold 3rd at 30mph, possibly to keep the revs up and the DPF regenerating. It had the same annoying 'safety' feature of all VAG cars of not just a trigger lock on the selector but also the necessity to brake in order to get the lever out of N and into D. Though, happily, I had no hesitation caused by delayed messages from the brake pedal switch to the ECU.
Sorry if I've dwelled on the negatives because the Octavia is basically a very good car, now made better. It Donalds (trumps) everything else in its class for legroom and loadspace. It steers, drives and handles very well. Even I could argue myself into one.
More at Skoda