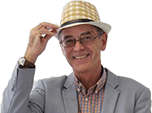 Mazda 3 2012 Facelift Road Test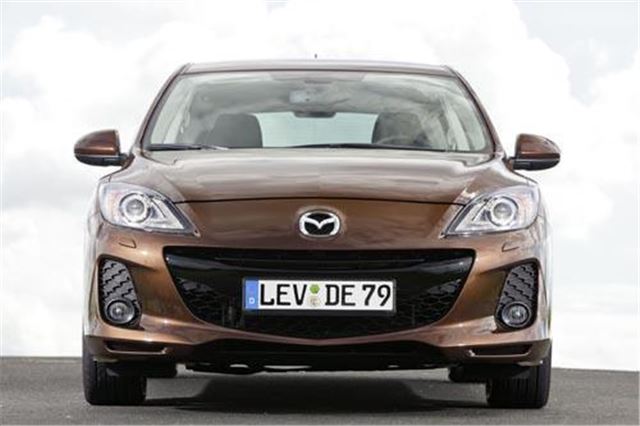 Mazda has made a number of mid-life improvements to its Mazda3 model for the 2012 model year.
Mid life for a car doesn't necessarily mean a crisis.
More like a re-think. What can we do to make the existing car better? How can we improve its performance? How can we freshen it up for another three years on the market?
There wasn't a lot wrong with the Mazda 3. To the extent that, in the latest JD Power customer satisfaction survey, it was voted more reliable than the VW Golf, by no less than the Germans.
In the UK, in status terms, it sits somewhere between a Focus and a Golf. And that's quite a nice niche to be in. Where there's a good Mazda dealer it's very evident by the numbers of Mazda 2s and Mazda 3s on the surrounding roads. They're good value, but nothing about the car tells the neighbours that you've paid less for it than for a Golf, or even than a Focus.
Mazda 3 facelift prices start at £14,995, and that's for a 105PS 1.6 with a chain cam engine, five doors and air-conditioning. Unless you spec it up or go for the 260PS MPS, you can't spend more than £21,195 and that buys a top spec 185PS 2.2 chain cam diesel with satnav.
The facelift consists of minor changes to the front grille and some aerodynamic improvements that bring down the drag coefficient and improve the fuel economy.
There's been some strengthening underneath.
Suspension and steering have been re-tuned to give a softer ride, yet more road feel (like my Mazda 5 1.6d TS2).
All models are more economical by between 3.5% and 1.5%.
Instruments have been made easier to read. There's now an optional integrated TomTom satnav with Bluetooth.
New wheels. New paint finishes.
And one new model: a 105PS 1.6 4-speed automatic in place of the 2.0 litre automatic. That pulls it down a tax band and makes it more economical, all for a very reasonable £16,695. It was the facelifted 1.6 TS automatic we tried first.
Initial impressions are that it's a bit frenetic, revving as much as 5,000rpm through the gears without obviously employing kickdown. But actually it drove almost identically to the old shape Mazda 3 1.6 automatic I ran for more than 1,000 miles in Thailand in April. Once you get used to it, it's very sweet, especially in traffic. And as soon as it settles into top and about 25mph per 1,000rpm it's relaxed.
Next into the 1.6 115 diesel (the only Mazda 3 with a belt cam engine), that shares its engine and 6-speed transmission with 'my' Mazda 5 TS2 1.6 diesel. Except it doesn't share the same gear ratios. Whereas the Mazda 5 gives 30mph per 1,000rpm in 6th, the Mazda 3 gives 32.5. And this helps it to qualify for Tax Band C of £30 a year. Ride quality, steering feel and handling are almost as good as my Mazda 5. Mazda reckons the new 1.6 diesel will save £26.88 in fuel costs over 12,000 miles at £1.40 a litre.
Finally, the 2.2 litre 150PS chain cam diesel, with an engine and transmission that weigh 120kilos more than the 1.6's. It's geared even higher: 37.5mph per 1,000rpm in 6th, and we managed a very creditable 5.8litres per 100 kilometres on the test route (48.7mpg). But the gearchange isn't as sweet and the power characteristics and gearing don't let you 'block change' to the extent you can in the 1.6. That longer gearing saves £53.76 in fuel costs over 12,000 miles.
We didn't try the 1.6 petrol manual, the 2.0 petrol manual or the 2.2 185 diesel because there wasn't time.
The facelifted and refreshed Mazda 3 arrive in the UK early in 2012
Should you or shouldn't you?
Obviously a lot of private buying decisions are based on the proximity of a decent dealer.
So if there is a Mazda dealer in the vicinity, you're looking for a new family car and you're open minded enough to break away from Focus, Astra and Golf, give the Mazda 3 a chance of some garage space.