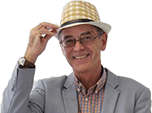 Ford Fiesta ST 2013 Road Test

The 2013 Ford Fiesta ST not only looks like an Aston Martin, it goes like one.
Well, almost.
0-60 in 6.6. Top speed 137. 27.5mph per 1,000 in 6th. Max power 180PS at 5,700rpm. But, more significantly, max torque 240Nm all the way from 1,500rpm to 5,000rpm.
So, it goes like stink, and with a nicely stacked set of gear ratios you have torque on hand in any gear. There's never any need to take it over 6,000rpm.
On top of that with what Ford calls 'Enhanced Torque Vectoring Control' and 205/40 R17 tyres, it has a very tidy front end that is almost impossible to unstick.
It goes where it's pointed and pressing the loud pedal tightens its line, a bit like an Audi S3 quattro.
I used the word 'loud' intentionally there, because, like the Focus ST the Fiesta ST had a 'symposer' to feed induction noises through to the cabin and make you think you're a rally driver.
On the Autoroute, on the other hand, cruising at 80 at 3,000rpm is reasonably quiet with no annoying drone.
And the EC lab test fuel economy works out at 47.9mpg, which you may well get sticking to the UK's 70 limit, but you won't get it pointing and squirting and having fun with the car.
Inside, the Essex chic extends to nice, comfortable, body hugging Recaro seats without the nasty shoulder squeezers that some German manufacturers fit in the mistaken belief that all drivers are more than 6' tall.
Small screen line-of-sight Sony satnav costs an extra £300, so that's pretty much an essential extra, You can have a Fiesta Econetic size 14" spare wheel with 175/65 tyre for £95 if you don't mind losing a little bit of luggage capacity. But the sexy 'Molten Orange' metallic paint on our test car comes in at a hefty extra £725.
That said, the first cars will come with a free 'Style Pack' of red painted brake callipers and grey painted alloys that normally cost £275.
Standard MyKey enables a parent to pre-set the maximum speed the car will go and the maximum output of its sound system before letting his kids out in the car.
Ford Sync is a more sophisticated version of FIAT and Microsoft's Blue & Me, combing Bluetooth with smartphone connectivity.
You can't have Ford's latest driver assistance pack that can prevent low speed collisions with other cars and even pedestrians.
And you can't tow.
But who would buy a Fiesta ST to tow with anyway?
The Fiesta ST faces competition from the Nissan Juke Nismo, the Peugeot 208GTI and the RenaultSport Clio.
It certainly sees off the Juke Nismo, even though that is a surprisingly good little car.
The VW Polo GTI, SEAT Ibiza Cupra, and Skoda Fabia VRS don't a candle to it.
The Citroen DS3 1.6THP 155 isn't far off, just a bit slower.
Whether it beats the 208GTI and the RenaultSport Clio we have yet to learn.
Don't think so, though.
More at Ford