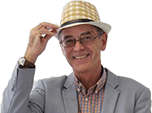 In just four days you could be better off with a Renault ZOE
How long would you be prepared to wait before recouping your costs to run an electric car over a petrol-powered rival? How about four days? That's all it will take for you to recover the £23 extra cost of a Renault ZOE Dynamique Intens compared to a MINI One 120 Auto three-door hatch if you live in London and travel into the Congestion Charge zone.
The ZOE has a list price of £15,043 including the government's £5000 Plug-In Car Grant, while the MINI will set you back £15,020. While the MINI's 58.9mpg and 112g/km carbon dioxide emissions are good, they are no match for the ZOE's zero tailpipe emissions and 130-mile range on a single low-cost charge of electricity.
Factor in the Renault's more generous standard equipment count, five-door practicality and affordable running costs and London commuters save £2078 every year compared to the MINI. That's more than worth waiting four days for.