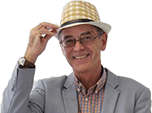 There are a number of costs to consider when buying a new car, not least the price of the car and how much money will be needed to fill the tank. With the Renault ZOE, charging up the battery costs very little, and even less if you take advantage of low-cost off-peak electricity. Ford's Fiesta 1.0 T Ecoboost 100 five-door with Powershift automatic gearbox is one of the most frugal superminis around, yet it costs £1752 more than the £15,043 high-spec Renault ZOE Dynamique Intens.
Paying for fuel in the Fiesta does work out at slightly less than the ZOE initially, but it will take more than 55,000 miles and five-and-a-half years to claw back the extra cost of buying the Ford.
For drivers who travel into London's Congestion Charge Zone, the Fiesta will end up costing you £2099 more every year. When you consider this cost when buying a new car, the Renault ZOE is the only car that adds up.