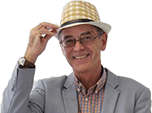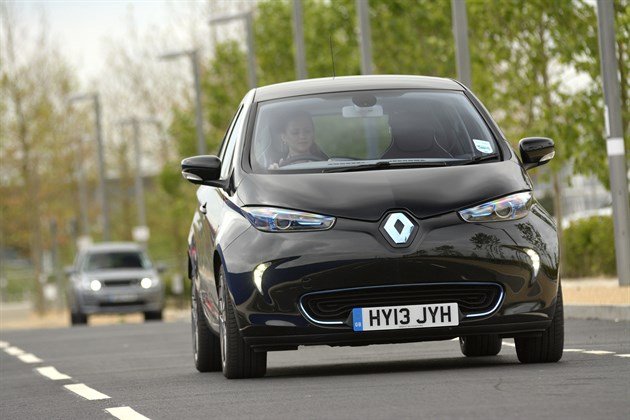 You might think Emma is not the ideal Renault ZOE driver. Emma lives in a third floor flat with no charging point for a ZOE, so how could she use this superb electric car without access to charging at home? The answer is, as Emma found out, very simple.
'There are two electric vehicle (EV) charging points within a short walk of my home, so parking the ZOE there is as easy as parking it the cramped underground car park at my flat,' laughs Emma. 'If anything, it's probably easier to park it at an EV charging bay than squeezing the car into a very tight parking space at home.'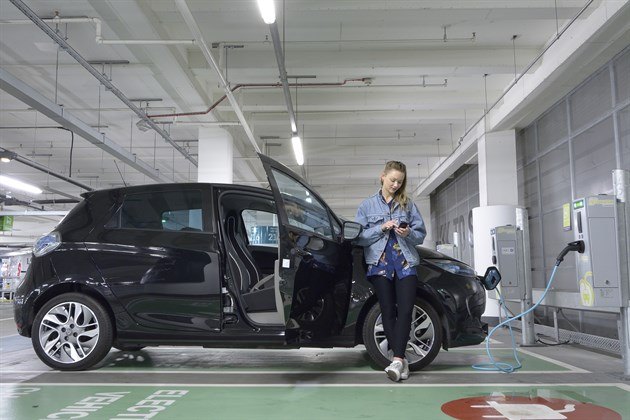 It helps that Emma lives in Stratford, close to the Westfield Shopping Centre and Olympic Park where there are plenty of EV charging points. However, Emma found charging the ZOE was no problem wherever she happened to be in and around London. She says: 'The R-Link that shows where charging points are is so simple to use. I didn't ever feel I was too far from a charging point and there are more EV points being installed all the time, so it was always easy to plug in and top up the battery.'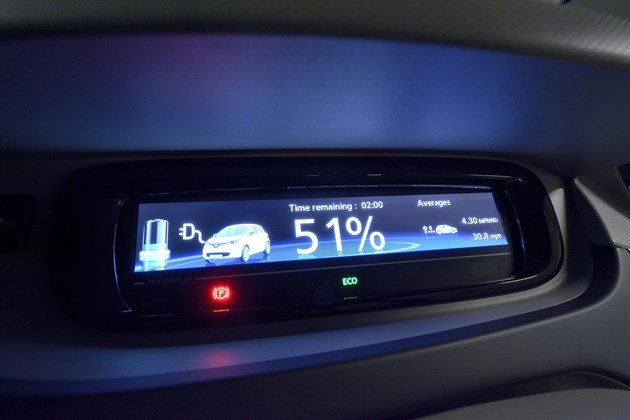 Emma also found the ZOE's Chameleon Charger system quick and simple to use. She enthuses: 'It's really straightforward to connect the charging cable to the car and charging points. Most of the chargers I used would have the battery up to 80% of full charge in an hour, so there wasn't ever a time I felt the battery might run low.'
Even using the Renault ZOE for a longer drive, 25-year old Emma didn't experience any worries and adds: 'I took my boyfriend to the airport and the ZOE easily managed his enormous suitcase in the boot. There was no need to charge the ZOE at Heathrow Airport, even though I was then heading off to see my parents and than driving back home. Just normal driving helps the ZOE cover a lot of miles as the battery recharges on the move quite a lot as you brake or ease off the accelerator pedal.'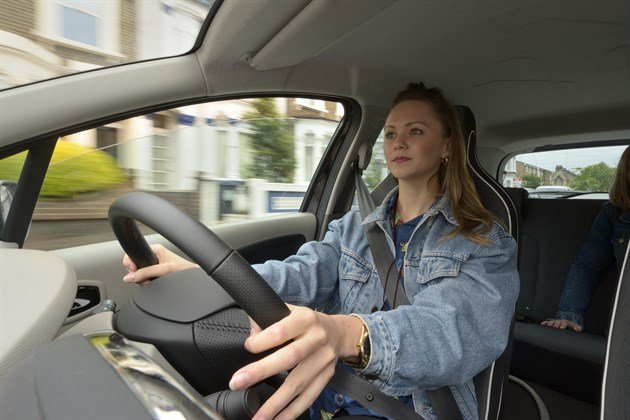 Working as a marketing executive in the centre of London, a lot of Emma's driving was shorter trips but in heavier traffic. She was really pleased at not having to pay the capital's Congestion Charge that applies to all vehicles that produce more than 75g/km of carbon dioxide emissions. As the ZOE creates zero tailpipe emissions, it's the cleanest possible car to use inLondon.
This wouldn't be the case if Emma had opted for the other car she was considering, a Vauxhall Corsa. While the Corsa might have a lower initial list price, the Renault ZOE is soon back on terms thanks to the government's £5000 Plug-In Car Grant for electric vehicles.
On top of this, the ZOE presses home its financial advantage for Emma with its 130-mile driving range that has cost her almost nothing thanks to free EV charging points. Over the course of 10,000 miles per year, according the Honest John Fuel Calculator, this means Emma is saving £747 each year on fuel. When you add in the Renault ZOE's low servicing costs because it doesn't have a petrol or diesel engine that needs regular attention, these savings could be even higher.
While these savings certainly make the case for Emma's bank balance, there are other appealing facets of the Renault ZOE that charm her. She says: 'Going out for the night is great inLondon, but getting home late at night can be a concern, especially for a woman on her own. Not with the ZOE, though, as I was more than happy to head into town, meet up with friends and then driver home, and I could charge the car while I was having fun.'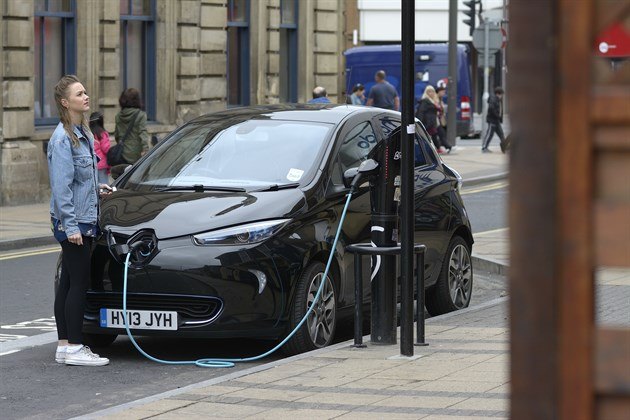 Emma found she used the ZOE far more than she expected too: 'I knew I would use the car to get around for work and meetings, as well as the supermarket run and seeing my parents. What I didn't expect was how easy and inexpensive it is to use the ZOE to see friends, go to the cinema or head out for a day's shopping with friends.
'Also, my friends think the car is amazing, especially all the details like the rear door handles hidden in the window frame. This makes the ZOE look quite sporty and the interior looks brilliant with the touchscreen.'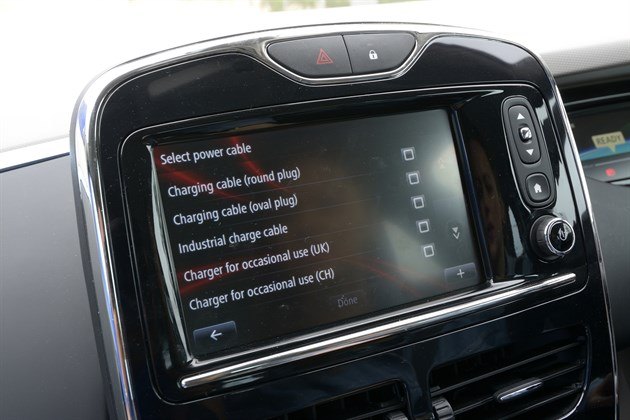 Using the ZOE's touchscreen is a big part of the car's appeal for Emma and she says: 'With Bluetooth as standard in the ZOE, it was easy to connect my phone, not just for calls but for music too. You need music on a drive!'
All of this encouraged Emma to drive the ZOE as much as possible and she found it quite sporty thanks to the instant reaction of the electric motor and vivid acceleration. 'With light steering, excellent comfort and zippy performance, the ZOE is the ideal car for me and London,' smiles Emma. 'And because it's silent, you can sneak up on the pigeons because they can't hear you coming!'
Sneaking up on pigeons might not be why many people will drive a Renault ZOE, but Emma has proved anyone can enjoy this great electric car.