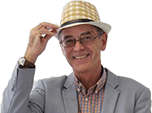 Christmas gift guide: The handiest in-car gizmos and tech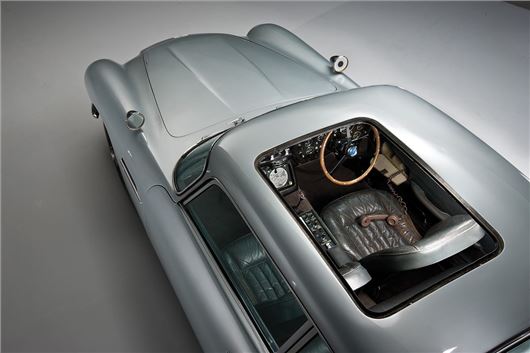 Published 24 November 2016
Modern cars come with everything if you tick the right option boxes - but not everyone has the luxury of a modern car and, if they do, they might not have the luxury of speccing it up with every gizmo and device on offer. Thankfully the world of aftermarket is as strong as ever - here's our guide to buying the best in car tech.
Audio
There is a whole community devoted to in-car audio. One of the UK's loudest cars - based on a Vauxhall Nova - produces more than 160Db and needs reinforced glass. For reference, a jet taking off 25 metres away makes about 150Db. You don't need to go quite so mad though. In fact, there are some really nifty, cheap audio gadgets that make excellent gifts.
One of the most sensible upgrades is a new stereo (or head unit to use its proper name). In most cars produced after the mid-1980s the radio fits into a standard-sized DIN or double DIN slot, which will house a modern aftermarket head unit without any modification. More recent cars have a standard wiring harness too, so besides a few adaptors a new radio should slot right in - anyone with a tool kit should manage at home.
If that proves too tricky then most aftermarket audio system suppliers will offer a very cheap fitting service, or you can contact an auto-electrician or even pop down to a local Halfords, where you can also try out various head units before you buy.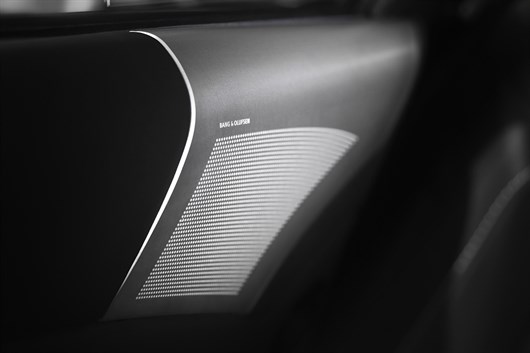 Getting this level of audio quality costs thousands...
From around £50 you can get a simple system with a USB port and an aux input, meaning you can plug in an iPod or phone - which is about all the functionality you need. Moving up in price might add more extras, like DAB radio or compatibility with more powerful amplifiers and speakers.
At the top end of the scale there are head units with built in navigation and even DVD players, plus there are systems designed to plug into upgraded speakers. Enthusiasts will plumb in amplifiers to drive subwoofers for bass, along with extra tweeters and more powerful speakers - there's no real upper limit of what can be achieved, but it comes at a cost.
That said, it's probably best to keep it simple for a gift. We've picked out a £20 gadget that will enable any car with an 3.5mm aux input to connect with devices via Bluetooth for our guide this year, which brings really useful audio streaming capability to almost any car. You can get one here. 
Another recent improvement to car audio is the advent of DAB radio. Many modern cars have it as standard, but older vehicles will need a new head unit and aerial to get reception - or you can get a plug-in device that works with your existing radio - read our gadgets section below for more on these. You can also get DAB mobile phone apps, then link your phone up via Bluetooth.
Navigation
A navigation system is more or less essential in a modern car - and many people already have the solution in their pocket. Most smartphones support Google Maps, which includes a navigation function. To make the best use out of it you'll need a 12V charger and a cradle, though - else the battery will get flat fairly quickly. There are also paid navigation apps that work like purpose-built sat-nav systems.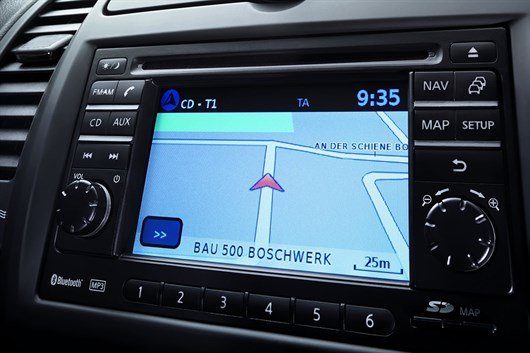 As good as apps are, a devoted navigation system will do a better job and there are plenty to pick from. For around £70 you can get a simple system but expect a fairly low quality, small display and a lack of traffic warning functionality. Cheaper systems are often slower and less responsive to inputs, too.
As with most things, the more you spend, the better you get - but there is a sweet spot for price, functionality and quality and that's £150-£200. Spend that much and you'll get a slick, fast, responsive sat nav with traffic rerouting, free map updates and even 3D building modelling.
You can read all about our favourite navs for all budgets here.
Dashboard cameras
We've probably all stumbled upon an online video clip of a Russian car exploding, or with a dog on the roof, or hitting an open manhole. None of those videos would exist if it wasn't for the advent of cheap, easy to use dash cameras. These sit in your car and record short video clips constantly - if something interesting happens, or if you're in a collision, you press a button to save the most recent clip. 
In Russia they're almost a necessity because of insurance costs, but in the UK they can simply offer a helping hand if something goes wrong. In car cameras like GoPros are popular with drivers too, especially those who participate in track day events. 
You can read our dash camera reviews on the Products homepage.
Gadgets
In the old days a cigarette lighter was aptly named - it lit cigarettes and did very little else. Nowadays it's not even called a cigarette lighter - it's a 12V socket. You can get all kinds of gizmos to plug into it, too, from chargers and DAB radio tuners to gimmicks like a V8 sound synthesiser.
Probably the most useful 12v gizmo of the lot is a USB charging adaptor. These plug into the 12V socket and convert the output so you can plug in a standard USB charging cable. Typically these have two sockets, so you can charge your phone and sat nav at the same time from one device. Quality is often an issue with 12V charging adaptors though - so we'd recommend a big brand like Anker.
Comments
Author

John Slavin
Latest