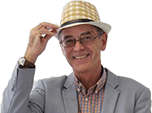 Toyota Verso (2009 - 2013)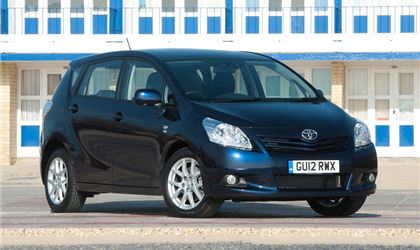 T Spirit 1.8 V-Matic People Carrier
reviewed by Ray mcnally on 17 November 2018
5
Tax/Insurance/Warranty costs
5
Cost of maintenance and repairs
3
Experience at the dealership
4
How you rate the manufacturer
Roomy versatile reasonable mpg for 7seater a good family car
Bought this car initially for good safety features plus excellent seatiing configuration options ie all rear seats fold flat within one minute.Sports button brilliant for steep inclines and ability to switch between manual and automatic together with paddles
To move up./down gears quickly in manual mode.
Did hit minor problem for short while when using car on 5 to 6 mile short journeys and Engine warning light pointed to wheel sensor and Camshaft sensor issues...This was verified byAA plug in computer reader ...but having read many forums on giving your car a good high rev run down the motorway regularly , realised the cars computer was flagging problems that could simply be solved by a good high rev run. Car has done 850 miles since original engine warning lights appeared but no sign of any more .Believe this is called THE ITALIAN TUNE UP...Generally feel good factor about this car with adequate space and speed and would recommend this as brilliant family car...I squeezed two teenagers into rear smaller seats on a long return journey approx 500 miles and although would not recommend this it saved taking two cars for the seven people in our family .Have read many comments about the Verso having the charisma of a fridge but who cares when it is near perfect in many other ways.
Now November 2018 and at Honest Johns suggestion have changed oil to 0W20 and not using garage again that put in wrong oil and later said it would be ok..RESULT is an. Improvement of additional 10 MPGS .Have started using Shell 99 octane which may also help.Only issue is still getting occasional VSC warning light and car in limp mode . .HI speed high revs down Mway seem to hold back this issue.WATCH THIS SPACE..
reviewed by Anonymous on 19 September 2018
reviewed by Anonymous on 2 March 2018
reviewed by linso on 25 November 2015
reviewed by rockdad on 20 August 2015
reviewed by easyparker on 7 August 2014
reviewed by sandford on 16 April 2014
reviewed by SunnyK on 18 February 2014
reviewed by Reiko on 23 January 2014
reviewed by linso on 19 December 2012
reviewed by Dorset11 on 11 January 2011
reviewed by Oscardog on 8 October 2010
reviewed by linso on 17 August 2010
reviewed by ingramk99 on 14 June 2010
Write your review
About this car
| | |
| --- | --- |
| Price | £15,145–£26,210 |
| Road Tax | C–I |
| MPG | 39.8–54.3 mpg |
| Real MPG | 102.1% |
Just reviewed...