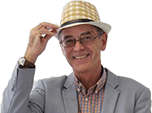 MINI One D (2003 - 2007)
reviewed by Sillyoldmoi on 23 May 2014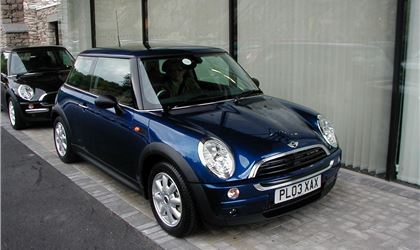 MINI ONE D
reviewed by Shoestring on 28 October 2010
4
Tax/Insurance/Warranty costs
5
Cost of maintenance and repairs
5
Experience at the dealership
5
How you rate the manufacturer
How to GO to Work with a Smile!
My previous car was an Audi A2 diesel. Nothing wrong with that. But, I just could not resist the thought of the new Mini Diesel. Sure, the A2 was a clever, even brilliant small car with remarkable potential for real-world economy from it's free-revving, three-pot engine. However, by the time the Mini One D was due to go on sale, I had already driven the Mini One and the Cooper. So, my next car would be a MINI. But, would it be economical enough? My daily commute was from the Furness area of Cumbria to the Ribble estuary on the southern aspect of the Fylde peninsular. A round journey of some 122 miles. Roads for the most part were good and quiet, leaving home at 05:50, I would be 'clocking in' just before 07:00. (The earliest 'flexitime' segment.) This was the norm. Both the A590 and the M6 were blissfully deserted, leaving the only congestion for the last 6 miles. The Mini One D was not ultra-quick as far as acceleration was concerned - but that wasn't the point of the beast. The Toyota D-4D engine was. Once up to a suitable cruising speed it could be safely held there without drama. As the engine bedded-in, it was soon apparent that it was even more economical than the A2, which was some feat considering the weight disadvantage of the newer car, coupled with it's superior handling, which encouraged 'press-on' motoring. The Audi's engine had been very free-revving, which perhaps did not help it's ultimate economy figures, it still would return figures over 60mpg+ for fun. However, over one three-day period, the Mini returned a brim to brim figure of 86.4mpg. I was trying to eek-out a good return as cash was short post Christmas. I did keep a rudimentary log of my fuel use - overall, the Mini was about 5mpg superior to the A2 - a small but satisfying justification for the change. In the six months that I owned the Mini, I covered 18,500 trouble-free, (And just as importantly!) fun-filled miles.

Equipment
Without doubt, you must specify the following optional extras:-
Air Conditioning - Has nominal effect on fuel consumption.
HID Headlamps - Actually enjoy driving at night!
Heated Windscreen- with A/C, banish visibility niggles forever.
Cooper Handling Kit - once you've got that pace - sustain it!

FOR: Economy, Handling, Lovely, refined and reliable Toyota engine, 6-speed gearbox, Build quality, BMW's brilliant reworking of a car designed by a genius. Finally - Equipment choice.
Automatically, any car which improves your driving experience, makes that experience safer.

AGAINST: Not very cheap when new. Had a habit of shedding foot-peddle rubbers. (Shock! Horror!) There are a lot more cars (Now) with more torque. But, the D4-D unit can be easily re-mapped. Alloys easily 'kerbed.'

Verdict: Don't just sit there reading this - get out and grab a bargain!
(My car was purchased new from Bateman MINI near Grange-over-Sands. I took the picture on collection day.)
Write your review
About this car
| | |
| --- | --- |
| Price | £12,220 |
| Road Tax | D |
| MPG | 58.9 mpg |
| Real MPG | 90.5% |
Just reviewed...