MINI Convertible (2004 - 2008)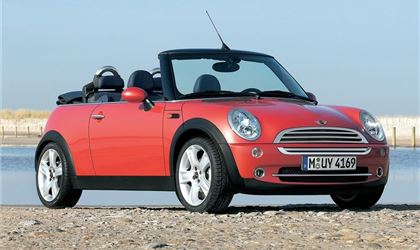 Pepper pack Cooper
reviewed by john farrar on 20 May 2010
3
Tax/Insurance/Warranty costs
3
Cost of maintenance and repairs
3
Experience at the dealership
2
How you rate the manufacturer
Expensive,average build quality,style above substance car that's great on a summer's day with the roof down
Despite this car only haven done 22,000 miles(May 2010), I was most unimpressed with the rusty state of the steel bits underneath the car when I changed a Lambda sensor this week(May 2010). BMW quality...I don't think so. SWMBO wants to keep this car for a few more years so I'll have to get the DInitrol out for rust cure/prevention. Not good considering the car is kept under cover and isn't used much in the winter.
Warranty issues included replacing various bits of chrome trim(corrosion) and a faulty clock. The exhaust needs replacement , but after almost five years that's not bad. The Lambda sensor has played up for a few months , so got replaced, this week (May 2010). No other faults.
The ride on std 15 inch alloy wheels is so much better than the better looking 16 inch ones. The 17inch option ones give horrendous ride/noise problems(I tried them on demonstrators before going with the 15inch version). Engine is economical but gutless. Handling is good. Road noise on motorways tiresome. Great car for the twisty lanes with the roof down on a warm day.Rear view is rubbish. You need the wind deflector with the roof down.
Write your review
About this car
| | |
| --- | --- |
| Price | £13,640–£18,000 |
| Road Tax | H |
| MPG | 38.7–40.4 mpg |
| Real MPG | 90.3% |
Just reviewed...