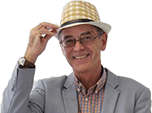 MINI Clubman (2007 - 2014)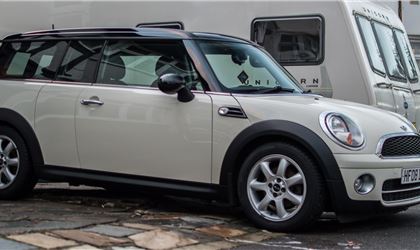 Cooper D 112 5dr Hatchback
reviewed by Noah Robinson on 22 February 2017
5
Tax/Insurance/Warranty costs
4
Cost of maintenance and repairs
3
Experience at the dealership
4
How you rate the manufacturer
By no means a bad car, but far from a thrilling driving experience.
I'll start by saying, I'm 20. Driving enjoyment is relatively important to me, I bought the Clubman after my 106 as a cheap daily car, £20 a year to tax is lovely, and the fact even 3 adults, with luggage, doing 90mph on the Autobahn in Germany, the car averaged 55mpg, on my mixed drive to work, I get 62mpg.

It's not exciting though, don't buy a diesel Mini to be exciting! It handles OK and has surprisingly minimal under-steer considering that hefty old diesel lump sitting over the front axle, speaking of the engine, it's not perfect, the 1.6HDI enjoy leaking turbo drains, turbo inlet seal failure amongst other things, I bought my car on 120,000 miles, it'd had only ever been driven up and down the motorway, It had just had a replacement injector, and a brand new Garret Turbo, I've done 10,000 miles in it, the turbo drain leaks. That'll give you an indication.

It's also not the best driving diesel engine, the map BMW have used to gain it's claimed 74mpg make the power delivery quite peaky, torque drops off earlier than new diesel engines, and you're best changing at around 2800-3000rpm, after that you're just wasting fuel.

Another issue with the Clubman is the rear doors, that bar down the middle limits vision on motorways, one minute there is a motorcycle behind you, the next he's gone....then he's back again.

Also don't expect it to be massive on load space, I could easily get more in my 106, but if i crashed the 106, I'd be dead.... So there is that.

Overall, it is a very good car, I have no qualms about driving long distance, it's always very comfy, does good MPG, and it even did well driving round Le Mans' Bugatti Circuit in 35° heat. It's now done over 130,000 miles and nothing squeaks, and nothing rattles, it drives pleasantly there is no obvious wear on anything, the plastics are still in good shape etc.

Will I miss it when I sell it? Probably a little, but it's never been so massively exciting that I've thought, damn I wan't to go and drive my Clubman.
reviewed by pat pending on 29 November 2014
reviewed by minimad on 10 December 2013
reviewed by captain_colgate on 20 December 2012
reviewed by Jeremy 123 on 20 September 2012
reviewed by sanditton on 14 February 2011
Write your review
About this car
| | |
| --- | --- |
| Price | £14,820–£25,350 |
| Road Tax | B–H |
| MPG | 39.2–72.4 mpg |
| Real MPG | 79.6% |
Just reviewed...