Mazda 6 (2002 - 2007)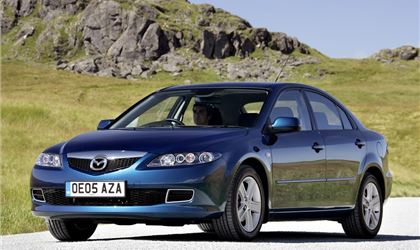 hyundai sonata
reviewed by mortonian on 15 April 2016
4
Tax/Insurance/Warranty costs
3
Cost of maintenance and repairs
2
Experience at the dealership
4
How you rate the manufacturer
totally reliable and comfortable on long journeys
Only problem I had with the car was when the speed sensors on the automatic gearbox failed resulting in being stuck in limp home mode.
Dealers wanted over £140 for each sensor and I eventually sourced them from a Hyundai dealer in America at a total cost of £58 for the genuine parts.
Fitting was straight forward and the car has been trouble free for the last two years33.
Hyundai UK should stop ripping us of with the price of spare parts.
reviewed by ProjectDarkStar on 23 July 2015
reviewed by Austprodriver on 11 April 2014
reviewed by Anonymous on 24 January 2014
reviewed by davidmcauley on 31 March 2013
reviewed by Bradz on 10 December 2011
reviewed by paulnurse on 27 August 2011
reviewed by stewpot on 15 February 2011
reviewed by ditom on 3 September 2010
Write your review
About this car
Just reviewed...