Hyundai Santa Fe (2012 - 2018)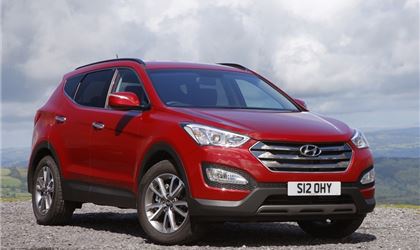 2.2 CRDi 194 Premium SE 7 seat 5dr
reviewed by Anonymous on 29 October 2020
5
Tax/Insurance/Warranty costs
3
Cost of maintenance and repairs
2
Experience at the dealership
3
How you rate the manufacturer
Lovely car to drive but had reliability issues
Bought this car at auction with 10k miles. All was fine but there were small black dots appearing on the rear bumper. I ignored these as they were small and hard to spot.
Took the car to France in 2019 and the car started to smell and pour white smoke ito the passenger cabin. Took it to a dealer in Poitiers who fitted a new injector.
All was fine until late 2019 when the same thing happened (in the UK this time), the car was off the road for a week but fixed under warranty.
Early 2020 we were driving, pulling a caravan, when the car went into limp home mode making it very difficult to drive.
Once again it was recovered to a dealer who diagnosed a split upper intercooler pipe. This was replaced, along with the turbo, under warranty.
In August 2020, during the 37 degree summer, the paint started to peel from the rear bumper. This was reported to Hyundai who, after nearly two months deliberation decided that this was not a manufacturing warranty item and suggested that some had run into me in a car park. This despite the fact that the paint had come off whilst the car was on my drive and i was using our other car.
reviewed by Anonymous on 26 May 2019
reviewed by Anonymous on 8 August 2018
reviewed by Dodgy Jammer on 31 January 2015
reviewed by AdrianS on 17 July 2014
Write your review
About this car
| | |
| --- | --- |
| Price | £26,000–£40,685 |
| Road Tax | G–I |
| MPG | 41.5–47.9 mpg |
| Real MPG | 76.5% |
Just reviewed...