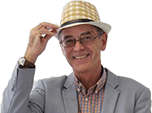 Dacia Duster (2018 on)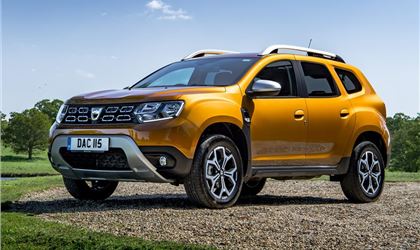 1.3 TCE 130 Comfort 4x2 5dr
reviewed by Pete00 on 23 September 2019
3
Tax/Insurance/Warranty costs
3
Cost of maintenance and repairs
2
Experience at the dealership
3
How you rate the manufacturer
Good value for money
Various faults with new 2019 Dacia Duster 1.3 Tce Comfort. Air intake deflector loose in engine bay on collection. I kept it safe and it was refitted a week later by dealer. The Auto lights cannot be turned off and are too sensitive. For example on a bright day when driving down a dappled shadowy road or overtaking a truck the lights turn on and off. Can be dangerous if traffic ahead thinks you are flashing to give them right of way (yes I know that's not what flashing lights are for). When you set cruise control it slows down a bit before accelerating back up to the set speed. If you feel this happen and use the throttle then when back up to speed you take your foot off again it does it again. In fact if you keep wiggling the throttle a little the car actually slows and if you do it long enough it would probably stop! I have easily got to 10mph lower than the cruise has been set for. I've used many cruise control and never come across this before but Dacia claim that most work like this, LOL. Car now done approx. 4000 mile and after about 1.5hrs driving when selecting neutral the gear lever has started to get stuck between 1st & 2nd and 5th & 6th. It doesn't return itself to the usual neutral position between 3rd & 4th. Makes selecting 3rd & 4th surprisingly difficult when you're not expecting it. Touchwood my heater fan only varies it's speed a little on it's own and my Sandisk Ultra Fit 3.1 16Gb USB stick works fine. I like the old fashioned main beam selection criticised by previous reviewer. Less chance of selecting main beam than the type that has you use the same method as you would when flashing by pulling the stick towards you. Pushing it away from you is less likely to accidentally select main beam. Then again I'm one of the few people that seem to remember when the indicator stalk was sensibly on the right hand side of the wheel for UK cars so that you could change gear etc. It was moved to the other side because most manufacturers make more left hand drive cars. Dacia Customer service slow to respond, took about two months of my hassling them every couple of weeks.
reviewed by chris penn on 3 September 2019
reviewed by Andrew Flint on 24 May 2019
reviewed by Anonymous on 17 May 2019
reviewed by Anonymous on 3 February 2019
reviewed by Fergus Doncaster on 8 November 2018
Write your review
About this car
| | |
| --- | --- |
| Price | £10,995–£19,955 |
| Road Tax | B–G |
| MPG | 40.4–64.2 mpg |
| Real MPG | 86.4% |
Just reviewed...