Citroen C-Crosser (2007 - 2012)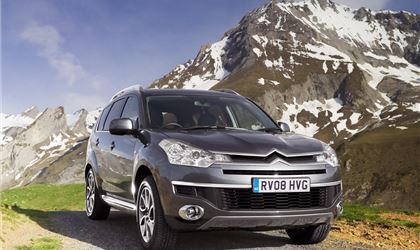 2.2 HDi Exclusive 5dr 4 X 4
reviewed by MIkeLB on 19 March 2013
4
Tax/Insurance/Warranty costs
2
Cost of maintenance and repairs
4
Experience at the dealership
4
How you rate the manufacturer
Good Car ruined by Citroen Back Up and Parts Supply Issues
Bought this car as a workhorse and was ultimately swayed by the Mitsubishi connection in terms of reliability and ruggedness. Extremely handy, okay the interior materials are a bit tacky but the load space, split tail gate, flexible seats, cubby holes and fair economy except on motorways make it not a bad all rounder.

That is until you need to get parts.......

The handover of the car was delayed by nearly a week due to the Dealer struggling to locate brake parts. A one off I assumed due to the cars slight rarity but albeit still in production status. However, this was nothing compared to the latest problem - a corroded power steering pipe. Now, I could argue that a pipe on a 51k mile car shouldn't really have corroded to the point that it dumps all it's fluid on the drive.

But Citroen can't even get the replacement pipes in in time, the original 4 day wait turned into a quoted 4 week wait, now it is looking like 10 weeks. In the mean time the car is declared dangerous, can't be released and the PSA Group along with Mitsubishi can't source spare parts for this model already.

So today I am busy preparing all the paperwork to hand the car back to Citroen as an unsupportable vehicle. The dealer has their hands tied and can't offer a proper solution. I ams tuck paying for a car I can't use, have a courtesy car that has failed miserably in my remote Scottish and rather snowy location as it was never designed for what I bought a C-Crosser for. Citroen Head Office UK are pretty slow off the mark with pretty half baked solutions that dribble back to me only after heated conversations.

Well sorry Citroen UK, it isn't acceptable and I am now publicly starting to call for Citroen to start a UK buy back of this model as it is clear they cannot support it.
reviewed by Anonymous on 14 February 2013
reviewed by Amax on 17 November 2012
reviewed by DUI on 3 November 2011
Write your review
About this car
| | |
| --- | --- |
| Price | £20,345–£29,390 |
| Road Tax | H–K |
| MPG | 30.1–42.2 mpg |
| Real MPG | 83.9% |
Just reviewed...