Our Cars: Volkswagen e-Golf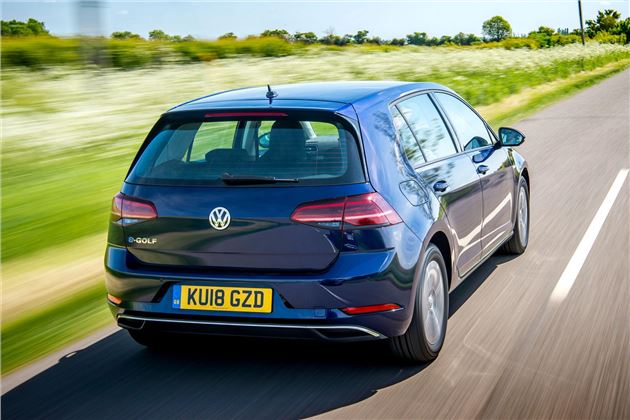 27 November 2018: Goodbye, my electric friend
The Details
| | |
| --- | --- |
| Current mileage | 4317 miles |
| Claimed range | 124 miles |
| Actual range | 118 miles |
When I took delivery of the Volkswagen e-Golf six months ago, I was slightly sceptical about electric motoring. And, in many ways, it's done little to change that.
The infrastructure in the UK just isn't ready for wider adoption of electric vehicles. Finding chargers that work and aren't blocked by 'normal' cars is a hassle at best - and massively stressful at worst. We need more chargers, and they need to be somehow regulated. Ideally one card or phone app will provide access to all of them, or you should just be able to pay for charging using a contactless debit or credit card.
Part of this is our fault. When I took delivery of the e-Golf, I took on the mission of getting an electric charge point installed at our office. For various reasons, that's yet to happen - and I still can't really charge at home (without dangling a lead from a three-pin socket out of my window, anyway).
If I could charge an electric vehicle at home and/or work, life with an EV would be much easier. Most of my journeys are within the range of the e-Golf, and I've been surprised at how little I've had to split up a longer drive by stopping for some electricity.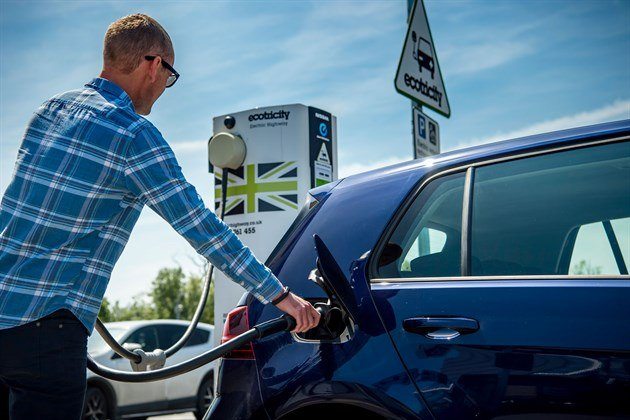 Yes, that is a working Ecotricity charger.
Officially, the e-Golf can cover 144 miles on a charge under the new WLTP fuel economy tests. And that's perfectly achievable, in my experience - it'll take some gentle driving (part of the fun of EV ownership), and summer weather helps. If you're very careful, the e-Golf is good for 160 miles.
While that was quite a respectable distance just six months ago, a lot has happened since then. The Hyundai Kona Electric has arrived, with its 279 mile range. Not to mention premium EVs like the Audi e-tron and Jaguar I-Pace, both capable of more than 240 miles on a charge.
Range and charging difficulties aside, I'm a huge fan of the Volkswagen e-Golf. It feels like a quality car, with a really decent interior (although the seats do make my back ache). The infotainment is up there with the best, and it's a really relaxing, easy car to drive.
So how do I move on from the e-Golf? Well, I've got another electric car lined up. Watch this space. 
« Earlier: What can we learn from Tesla?