Our Cars: Volkswagen e-Golf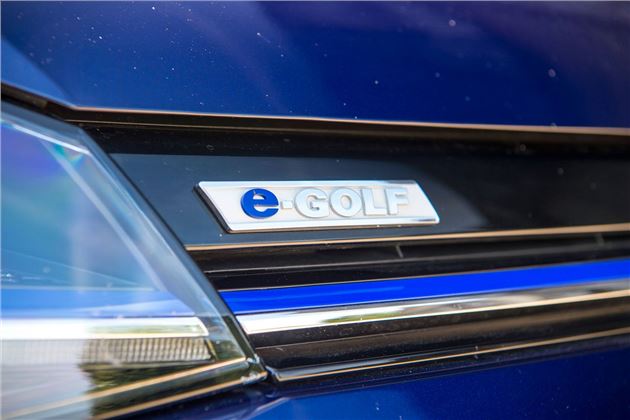 30 October 2018: A silent killer?
The Details
| | |
| --- | --- |
| Current mileage | 3980 miles |
| Claimed range | 124 miles |
| Actual range | 134 miles |
There have been various calls for car manufacturers to give their electric vehicles a fake engine noise to prevent vulnerable road users walking out in front of them because they couldn't hear them coming.
My Volkswagen e-Golf features an e-sound button which, when switched on, supposedly makes a fake engine noise for pedestrians to hear. Only, I can't really hear it.
I've tried driving with the windows down and can't hear it. I've tried getting someone else to drive the car while walking in front of it and can't hear it. I've tried driving in a car park while filming this short video and I can maybe hear a little bit of something. Maybe.
Admittedly the wind noise in said video would make a V8 hard to hear, but you get my point.
Oh well. I'm nearly at the end of my time with the e-Golf and I'm yet to hit a pedestrian, so I'm not too concerned.
There have been a few moments when driving through car parks when it's become clear that pedestrians haven't heard me. It's tempting to give the horn a quick blast to wake them up, but I usually just drive at walking pace and try not to run them over.
Awkward pedestrian clashes aside, I like how quiet the Golf is. During motorway journeys, all you can hear is a bit of wind noise and the rumble of the tyres. And, because it's a Volkswagen, there aren't any creaks or rattles of note. It's all very relaxing.
In fact, relaxing seems to be the theme of my time with the e-Golf. It's such an easy car to drive, and you don't bother trying to hustle with the Audi drivers in the outside lane because doing so just decreases the range. 
« Earlier: Where are all the Volkswagen e-Golfs? Later: What can we learn from Tesla? »
Updates

It's the end of our time with the Volkswagen e-Golf.

If only the Volkswagen e-Golf could be charged using Tesla's Supercharger network.

30 October 2018: A silent killer?
Can pedestrians hear the e-Golf? Should electric cars make an artificial noise? Andy investigates.

Andrew hasn't seen another e-Golf on the roads. Is ours a one-off?

We take the Volkswagen e-Golf on a road trip but somebody forgets to charge it first...

We love the Volkswagen e-Golf but the infrastructure isn't quite there yet.

How easy is it to find a replacement windscreen for the Volkswagen e-Golf? Andrew was all too keen to find out.

The e-Golf undertakes its longer single-charge drive. How far can it go? Andrew finds out.

So which option boxes should you tick when speccing an e-Golf? Andy has a look at what he'd spend all his imaginary money on.

If you want to buy a Volkswagen e-Golf like mine, it will cost you a whopping £37,040. Or will it..?

Andrew's getting all defensive about the Volkswagen e-Golf. You'd probably be better asking him about Brexit...

A convenient test of the new Nissan Leaf represented to perfect opportunity for us to compare it with our Volkswagen e-Golf.

Andrew attempts a longer journey in the electric Volkswagen e-Golf. It all goes surprisingly swimmingly.

Just how usable is an electric car every day? Andy's getting to grips with the UK's EV charging infrastructure.