Our Cars: Suzuki Swift 1.2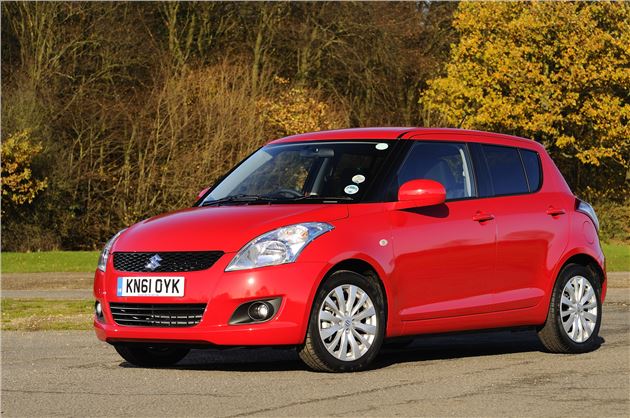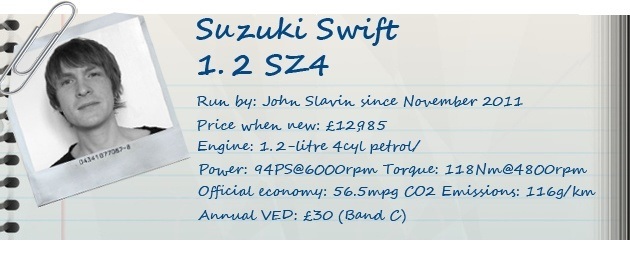 16 March 2012: Where does the Swift come from?
The Details
| | |
| --- | --- |
| Current mileage | 2234 |
| Claimed economy | 56.5mpg |
| Average economy | 46.3mpg |
| | |
If you decide to order a Swift then you'll turn up at the showroom, have a test drive, spend some time choosing the trim and then you'll wait a while. After a month or two it should arrive at the dealership and voila, off you'll go into the sunset feeling happy with yourself.
But what happens between signing all the forms and the car turning up? Where is it made and how does it get here? Despite the fact Suzuki is a Japanese brand, European Swift models are produced at a plant in Hungary. There are also factories in Asia but they produce cars for the Asian market in slightly different trim levels.
Once the factory receives the order sheet for your car, which will include the colour, trim level and any factory fitted options, they'll get to work. Production starts with bare metal, which is stamped and welded by machines.
Robots don't do all of the work though – some of the assembly is carried out by humans. Things like trimming, routing wires and final checks are all carried out by factory workers. Not all of the car is built in Hungary, either – some components are brought into the country pre-assembled, including the engine, which is still made in Japan.

View Car factories of the world in a larger map
Once the car is complete it's taken on a quick run to make sure it's been screwed together properly and that it goes around corners, stops and starts. Then it ends up in a giant car park where it waits to be loaded onto a transporter and taken on the long trip to the UK.
If you've picked some fancy wheels, a spoiler, a body kit or one of various other options from the accessories book, they probably won't be fitted at the factory.  Most of the Suzuki Swift extras are 'dealer fit,' and are installed at the dealership – so even when your car is in the country it might not be finished.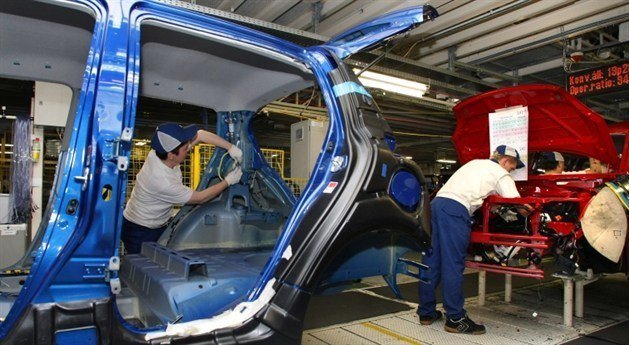 Once all of those are screwed on the car is checked, registered, taxed and has its numberplates fitted. It will probably be given a good buff up too. Then you'll get the exciting call to you let you know it's ready!
It's quite a long process and there are lots of steps along the way, so it's easy to see why it might take some time to get the car you've ordered. You might be lucky, though – sometimes the car you want will be in stock in the UK, either because of a cancelled order or because it's a popular choice, and this cuts down waiting times. 
What's good
The Economy: The warmer weather has brought a gradual improvement in average fuel economy. 
And what's not
Where's sixth?: Having spent a lot of time on the motorway lately it's slightly annoying that there's no sixth gear. It'd improve fuel economy and make it quieter. 
« Earlier: Where has the Swift been? Later: A potted history »
Updates

Six months and 6500 miles have passed since the Suzuki Swift first arrived but now it's time to say goodbye. So how has it fared in its time with us?

Most of the time I've spent with the Swift has been in the cold of winter but now the sun is out the Suzuki is much more enjoyable to drive.

It may seem a new name, but the Swift's history can actually be traced back to the early 80s. Can you remember all the models?

16 March 2012: Where does the Swift come from?
When you order a car you probably think nothing more until it's ready - but what happens between signing the papers and taking delivery?

You never can tell where your car is going to take you, so I've highlighted some of the journeys that test the Swift's versatility on a map.

I pick out some of the best - and worst - optional extras from the accessories brochure.

Having spent a while with the Swift I've started to pick up on things you won't notice in the showroom or on a test drive.

When the new Swift was launched many people - rightly - observed that it looks like the old one. So what's the difference?

A recent minor bump opened my eyes to the amount of safety kit fitted to the Suzuki Swift, which has a five star Euro NCAP rating.

The Swift has, so far, impressed. It's great on country lanes, packed with gear and works well in town. But what about on a long motorway trip?

It's not uncommon for little cars to offer enjoyable driving dynamics, and expected as much from the Swift. Turns out it's a revelation.

The first thing I noticed when the new Suzuki Swift SZ4 turned up is just how much standard equipment you get.