Our Cars: Skoda Karoq Scout 2.0 TDI 150 4x4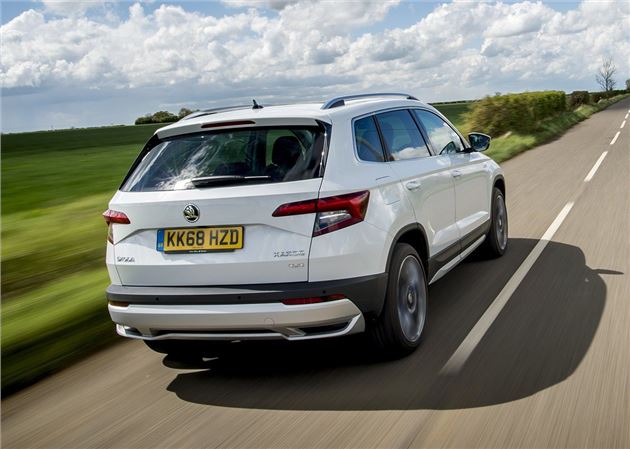 29 July 2019: Getting bad vibrations in the Skoda Karoq, part 2
The Details
| | |
| --- | --- |
| Current mileage | 5514 |
| Claimed economy | 44.1 - 42.8mpg |
| Actual economy | 45.1mpg |
Oh no, not again! After six months of mostly flawless motoring, the Skoda Karoq Scout has gone and spoiled it all by developing a problem in its final few weeks. 
Regular readers will know that, earlier in the year, the Karoq developed a rattling noise in the front passenger door. The fault was diagnosed as a loose piece of plastic within the door card and my local Skoda dealer had to take the car into the workshop to realign the door properly. Now the problem has returned, albeit on the opposite side.
A few days ago I was happily motoring along when I noticed that the annoying rattling noise had returned. But this time it was louder, and in the driver's door. To make matters worse, it's one of the noises that gets louder on rough roads, which means I hear it 80 per cent of the time because most of my journeys are on A and B roads.
To suffer a single problem with a new car is unfortunate, but to suffer two identical faults within the first six months is downright amateurish. And it's a real shame, because the Karoq Scout is a cracking car, which has been let down by a lack of attention to detail in the factory.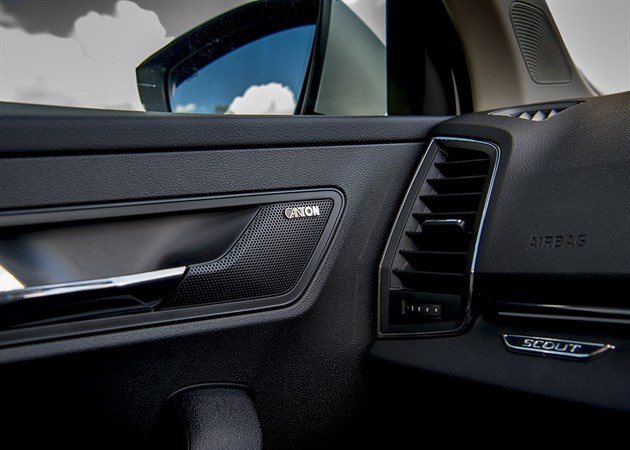 To be fair to Skoda, this is a small fault that would be an easy fixed at the local dealer. But it raises some awkward questions about the car's longevity. After all, if it can suffer two faults in six months, what will go wrong in 12 months? Two years? Or four years, when the warranty has expired? 
Given that I've only got the Karoq Scout for a few more weeks, I've decided not to take it back to the dealer to have the driver's door fixed. To be blunt, I don't have the time to spare during the working week. My weekends are also fully booked, so I can't take in on a Saturday morning either.
If I was an owner, I would obviously been rather angry that my £36,645 car has suffered two problems. But would it be enough for me to dismiss the Karoq Scout entirely? Probably not.
The past six months have been (mostly) enjoyable. And in my mind it is clear that the Karoq is a very well thought out car. And given that we've received zero complaints about cabin build quality, from our readers, it could just be that I'm very unlucky to suffer two within a short amount of time with the same car. 
« Earlier: The Karoq is the perfect all-rounder - and here's why Later: Skoda Karoq Scout - the final verdict »
Updates

It's been a story of highs and lows, but Dan's memories of the Karoq Scout are (mostly) positive.

29 July 2019: Getting bad vibrations in the Skoda Karoq, part 2
Dan's Skoda enjoyment is spoiled as build quality issues, once again, become a problem.

Dan has covered more than 5000 miles in the Karoq Scout and feels it's one of the best family crossovers you can buy.

Dan compares his Karoq Scout with Skoda's cycling focused concept car. How will it compare?

Want to ruin your Karoq driving experience, with the press of a button? Put it in Eco mode...

Capable of carrying three bikes in one go, the Skoda has proven its mettle as a cycle carrier.

Badge snobbery is alive, well and living in Hammersmith...

More miles and yet more praise for the Karoq Scout, as it delivers superb comfort and refinement.

Comfortable and refined, the Skoda Karoq sends passengers into a slumber on long trips.

How does the Karoq Scout cope with muddy farm tracks and light off roading?

It might be brand new, but the Skoda Karoq has been forced into the workshop to fix a strange door vibration.

Six months with the Skoda Karoq, will it can come out on top in the competitive crossover market?