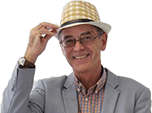 Our Cars: Skoda Karoq Scout 2.0 TDI 150 4x4

6 May 2019: Continental drifting with our Karoq
The Details
| | |
| --- | --- |
| Current mileage | 2857 |
| Claimed economy | 44.1 - 42.8mpg |
| Actual economy | 42.0mpg |
I can't actually remember the last time I enjoyed spending so much time behind the wheel of a family crossover. The bland styling of the Karoq and its sufficient but charmless 2.0 TDI diesel engine should be the bedrock of tedium, yet over the past few weeks I've found myself looking forward to long drives in the Skoda.
This time it was a weekend jaunt with the family to De Haan in Belgium, with a three hour drive to Dover followed by another two hours from Calais to the Belgium coastal town. (If you've never been to De Haan then go, it's a wonderful little place that in the summer months gives you the impression you're by the Mediterranean instead of the North Sea.)
During this trip I began to understand why I enjoy driving around in the Karoq so much. And it comes down to the fact it's really comfortable and easy to use. For example, you want to see your digital speedo in kph? No problem, click, it's done. Need to update the vehicle clock to European time? Touch the infotainment screen and it's sorted. Can't find your hotel? Ask the navigation and you'll find it in no time. It's all just so simple.
Driving around is easy too, with the pedals requiring the slightest of touches to apply the power and the brakes. The steering is light too, which means a few gentle turns are all you need to guide the Karoq into a parking bay. While the sensors and rear view camera will ensure you don't ding anything along the way.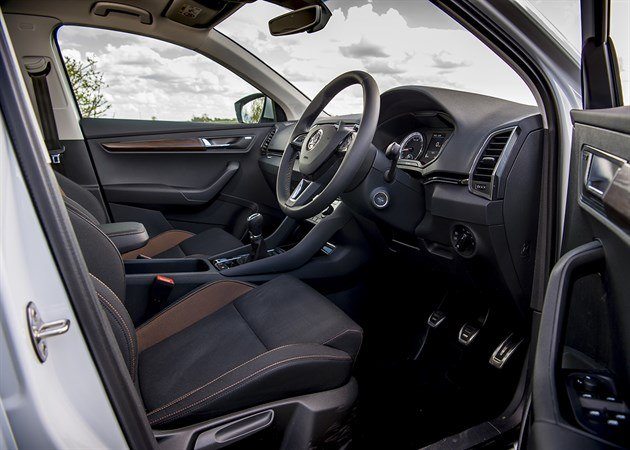 The driver aids have also designed by people for people. For example, the rear view camera has its own washer jet that stops it from being rendered useless by road dirt. The blind spot monitoring system also has a smart feature, which warns the driver of approaching vehicles when reversing out of a parking bay. 
Of course, driver aids are not for everyone. Skoda's lane assist is a prime example. In theory the system is meant to protect the driver by providing a gentle nudge of the steering wheel firmly when it thinks the car is going to veer off out of its motorway lane.
In practice, however, the system is really intrusive. It pulls the steering wheel without warning and is a distraction on A roads. I hate it. But that's fine, because I can switch it off and the car will never speak of it again. It won't automatically switch it back on every time I restart the vehicle or bombard me with requests to switch it back on.
Driving a car that doesn't actively attempt to stress its driver is a god send when you're driving abroad, because it those little moments of distraction that can prove the most dangerous when you're in a foreign land and motoring on the wrong side of the road. And during my weekend away with the Karoq, it finally made me realise that comfortable and easy to use cars are far superior to fast and flashy motors.
« Earlier: Karoq Scout - The sleepy Skoda Later: Why are some people car badge snobs? »
Updates

It's been a story of highs and lows, but Dan's memories of the Karoq Scout are (mostly) positive.

Dan's Skoda enjoyment is spoiled as build quality issues, once again, become a problem.

Dan has covered more than 5000 miles in the Karoq Scout and feels it's one of the best family crossovers you can buy.

Dan compares his Karoq Scout with Skoda's cycling focused concept car. How will it compare?

Want to ruin your Karoq driving experience, with the press of a button? Put it in Eco mode...

Capable of carrying three bikes in one go, the Skoda has proven its mettle as a cycle carrier.

Badge snobbery is alive, well and living in Hammersmith...

6 May 2019: Continental drifting with our Karoq
More miles and yet more praise for the Karoq Scout, as it delivers superb comfort and refinement.

Comfortable and refined, the Skoda Karoq sends passengers into a slumber on long trips.

How does the Karoq Scout cope with muddy farm tracks and light off roading?

It might be brand new, but the Skoda Karoq has been forced into the workshop to fix a strange door vibration.

Six months with the Skoda Karoq, will it can come out on top in the competitive crossover market?